6

Feb, 2023
4 Reasons to Book a Charter Bus Rental in Phoenix AZ for an Entertainment Tour
When planning a group entertainment tour, it's important to consider all of your transportation options. While traditional modes of transportation such as cars may seem like the easiest choice, upgrading to a charter bus rental in Phoenix AZ can offer many benefits for your group. Here are five reasons why a charter bus rental should be your go-to option for your next entertainment tour.
Professionalism
Arriving at your destination on a charter bus can make a great first impression on your fans, clients or event organizers. It shows that your group takes your work seriously and you're dedicated to providing a professional experience for everyone involved.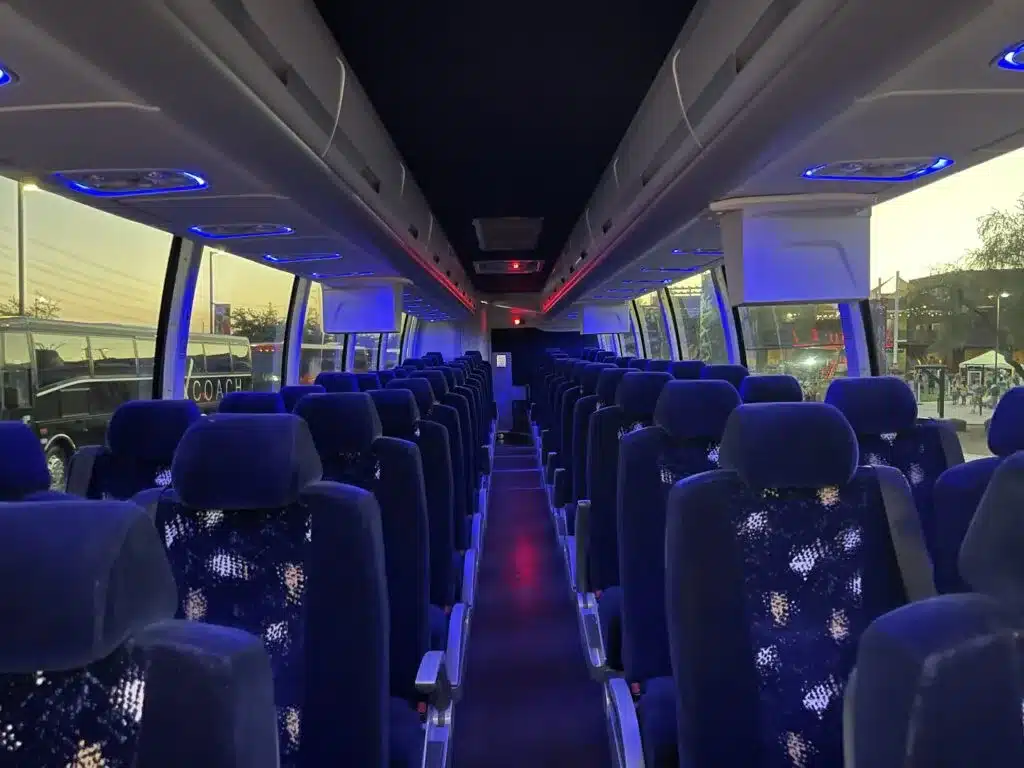 Comfort and convenience
Charter buses are equipped with comfortable seating, air conditioning, and other amenities to ensure a pleasant ride for all passengers. Plus, with a charter bus, your group can travel together, eliminating the need for multiple cars and coordinating transportation.
Safety
Charter buses are maintained to the highest safety standards and driven by experienced, professional drivers. This allows for a much safer journey compared to other forms of transportation.
Increased Productivity
A charter bus rental can provide a comfortable and distraction-free environment, which can help entertainers such as musicians, dancers, and other group members to relax, brainstorm, and create new ideas together while ensuring a safe commute to your destination.
So, what are you waiting for? Hire the best Phoenix Arizona charter bus company, Divine Charter! Make your entertainment tour stress-free and luxurious! Visit https://divinebuses.com/ for more details or call (602) 932 8850.