Bus Rentals for Athletics and Sporting Events across the Southwest.
Simplify Booking Your Athletics and Team Travel Transport
From football games in Phoenix to basketball in Salt Lake City, Divine Charter is your go-to for transporting sports enthusiasts and athletics teams of all sizes throughout Arizona, the Southwest, and beyond. Whether you're part of a little league, the big leagues, or carving your path in a unique league, we offer nothing but the finest in premium charter bus rentals and customer service.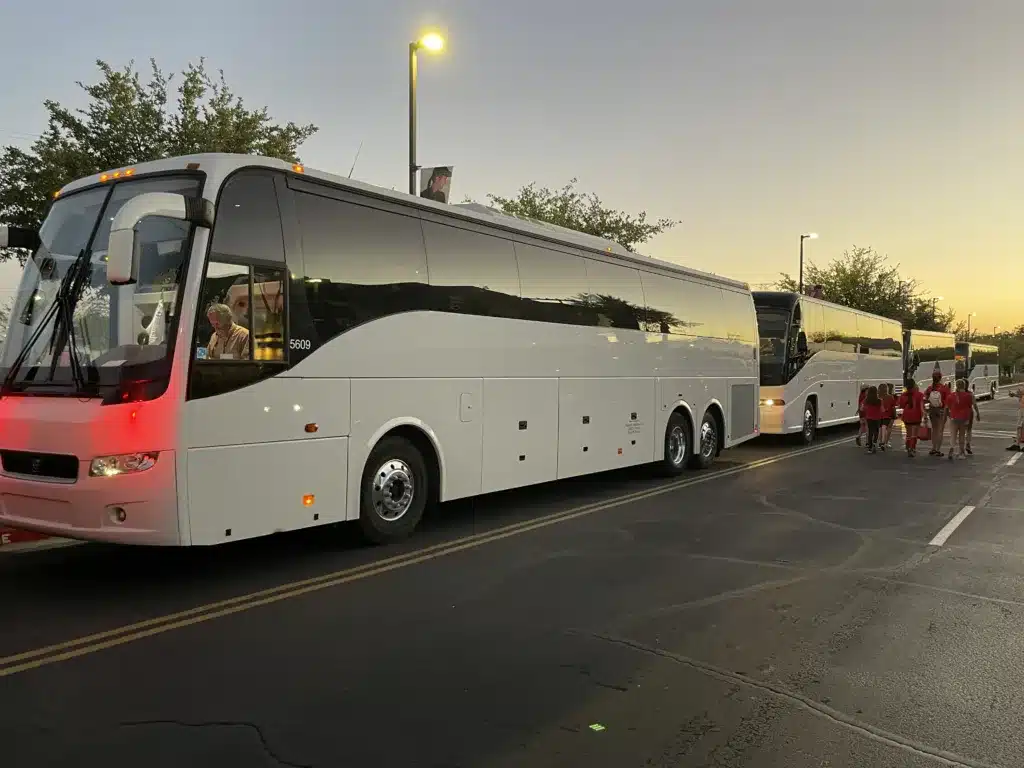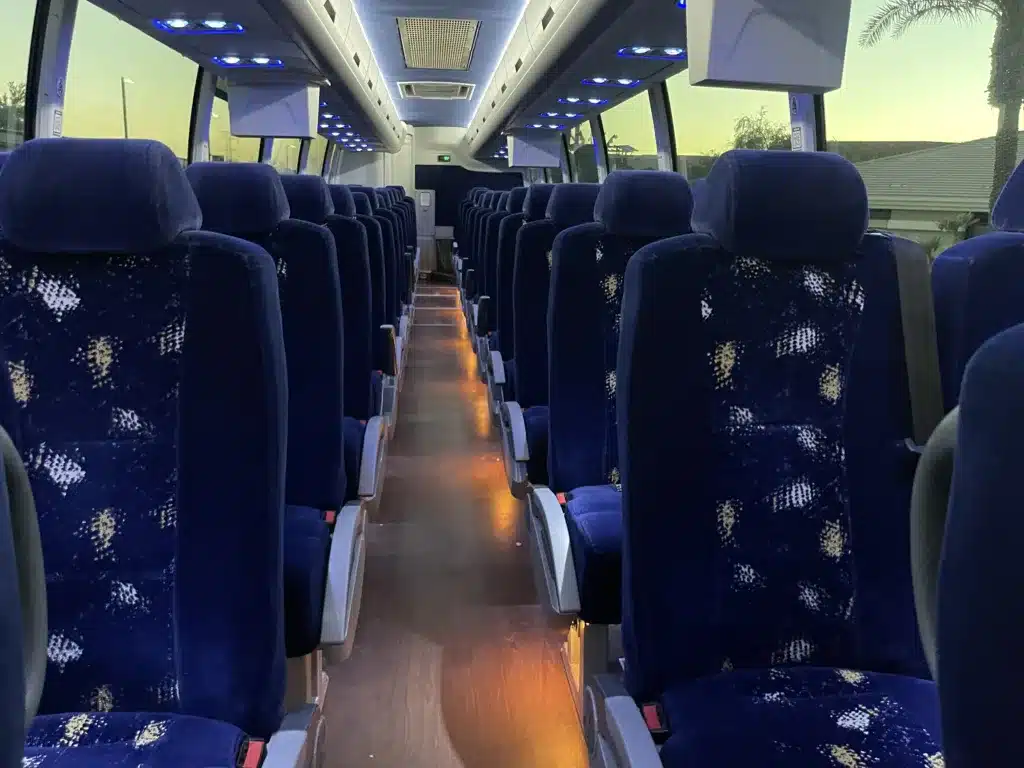 Airport Shuttle for Teams and Athletics Tours
For groups arriving via long-distance flights, we also offer convenient airport pickup services. Enjoy private, worry-free transportation from the airport to your hotel, making your entire travel experience seamless and comfortable. Choose Divine Charter for all your transportation needs, and experience the difference of traveling with experts who prioritize your peace of mind.
Shuttle & Charter Bus Rentals for College Events and Athletics with Divine Charter
When it comes to college campus events and athletics, Divine Charter has you covered. Whether you're arranging transportation for a small group of seniors heading to a fraternity social or need to transport your entire sorority across the state for a service project, you can count on Divine Charter to ensure everyone arrives safely and enjoys the ride in style!
Hosting an athletic event on a college campus?
Divine Charter can assist you in coordinating efficient shuttle services tailored to college events. Say goodbye to the hassle of driving or relying on taxis. Opt for the convenience and safety of a Divine Charter bus rental, ensuring that you and your friends have a guaranteed, secure ride home.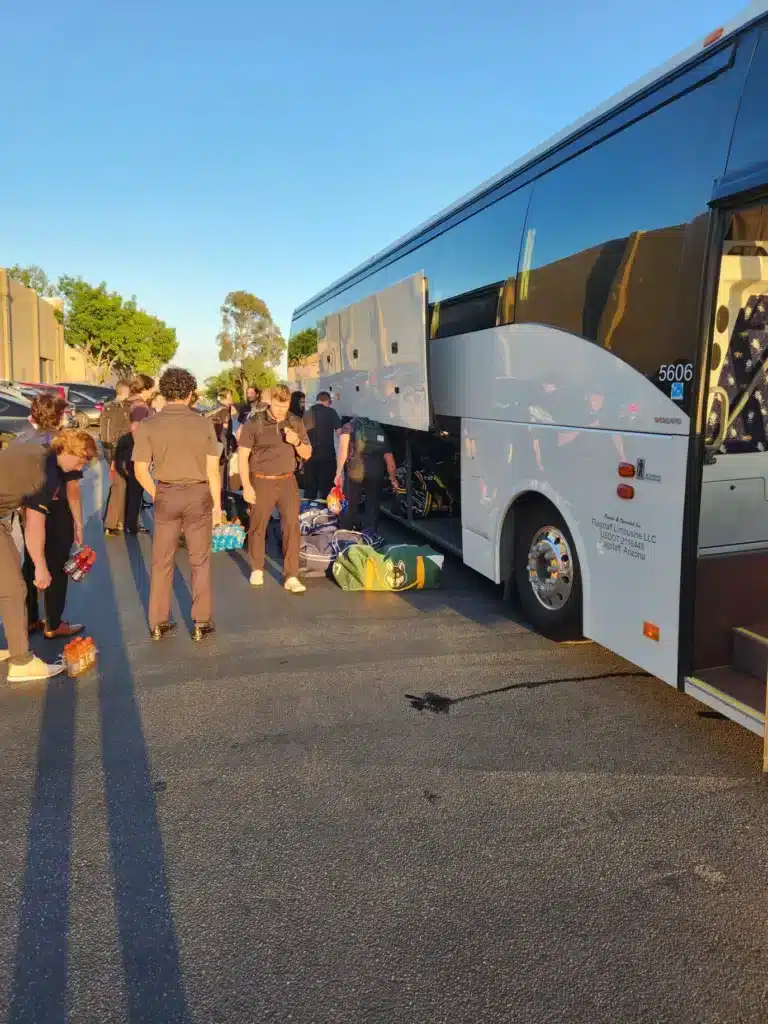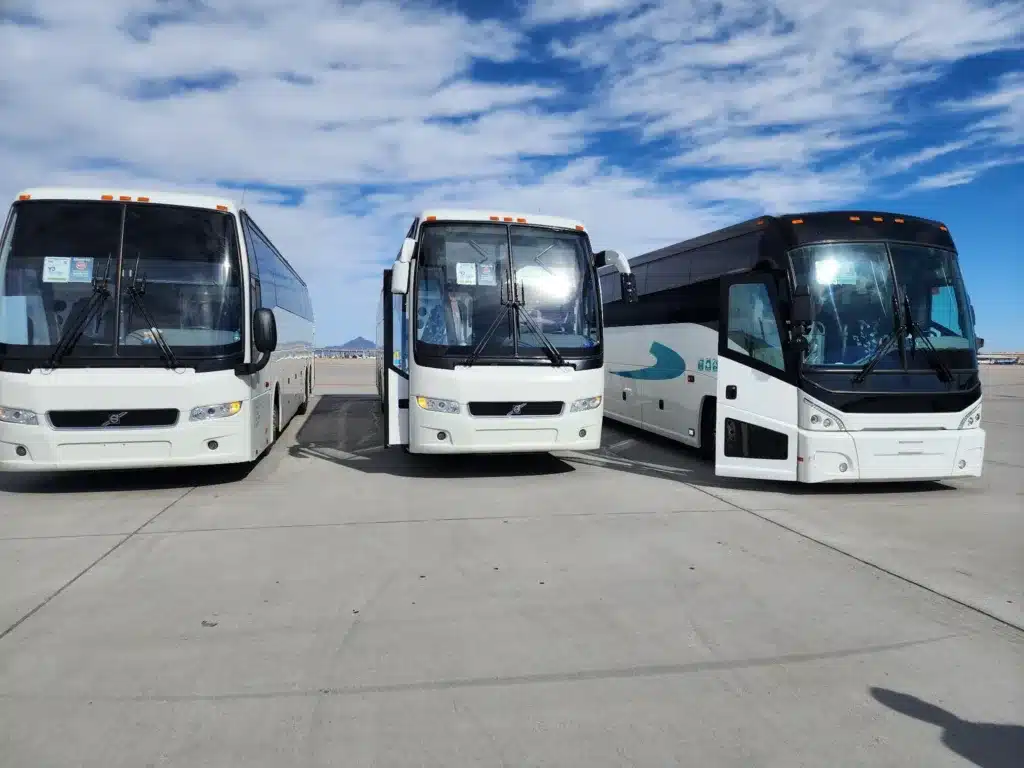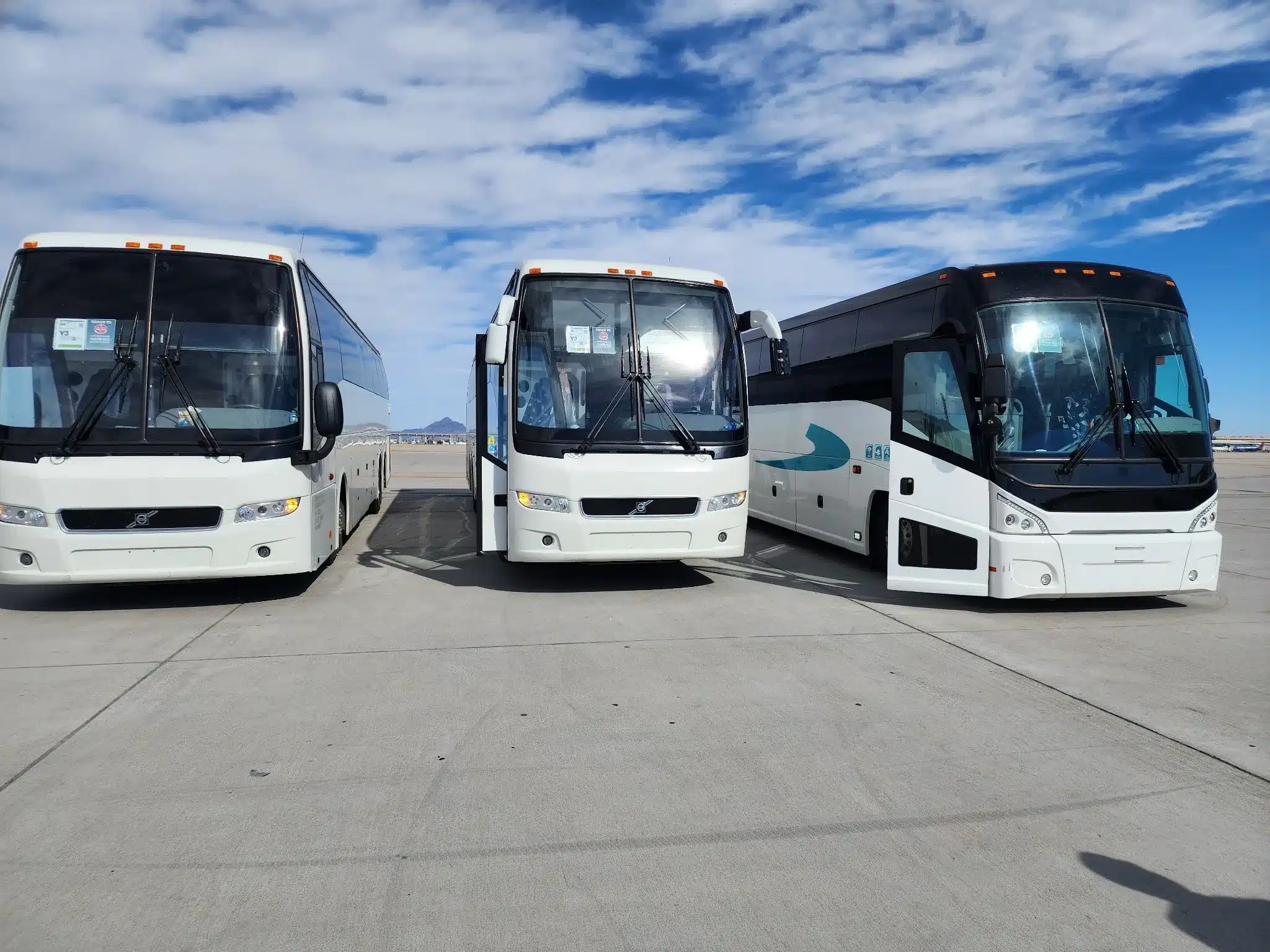 Full-Size Charter Bus Rental for Team Travel with Divine Charter
Our spacious and well-equipped charter bus rentals are designed to accommodate even the largest of groups, allowing us to move up to 5000 passengers in a single, efficient move.
Athletics and Sports Fan Bus Rentals
Are you a devoted sports fan looking to make game day unforgettable? Look no further than Divine Charter – Leave the driving to us!
Our charter buses are the perfect choice for traveling to support your favorite team. Whether it's a college rivalry, an NBA showdown, or an NFL spectacle. Soak up the pre-game excitement, and cheer your team to victory. Book your fan travel with Divine Charter and make every game day a memorable one!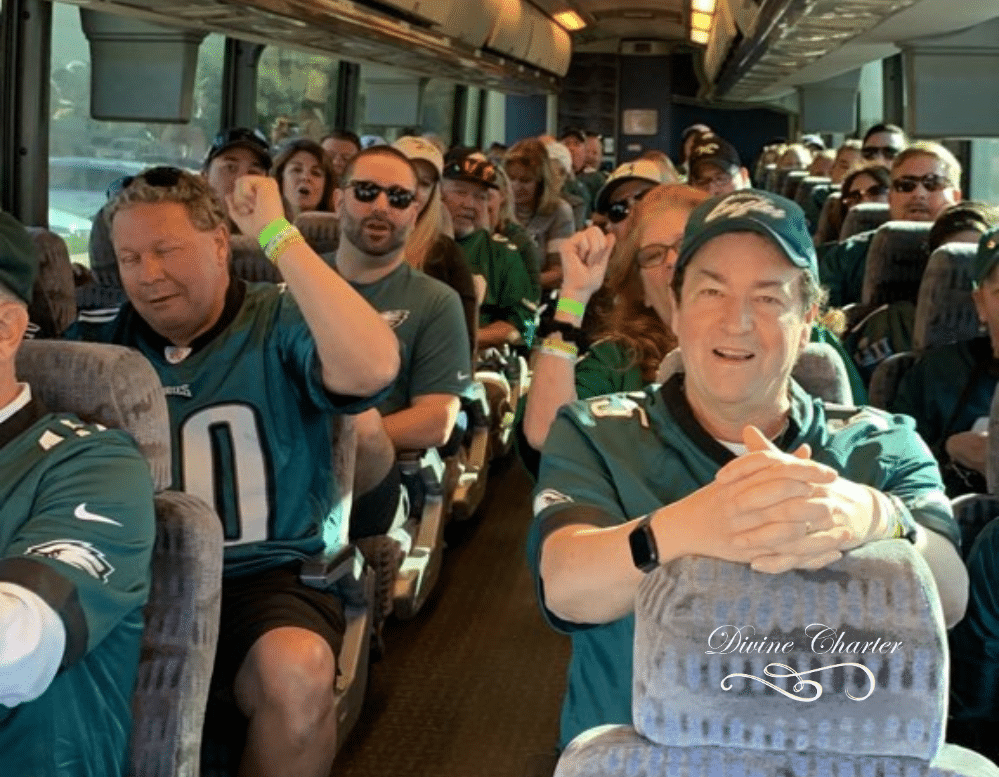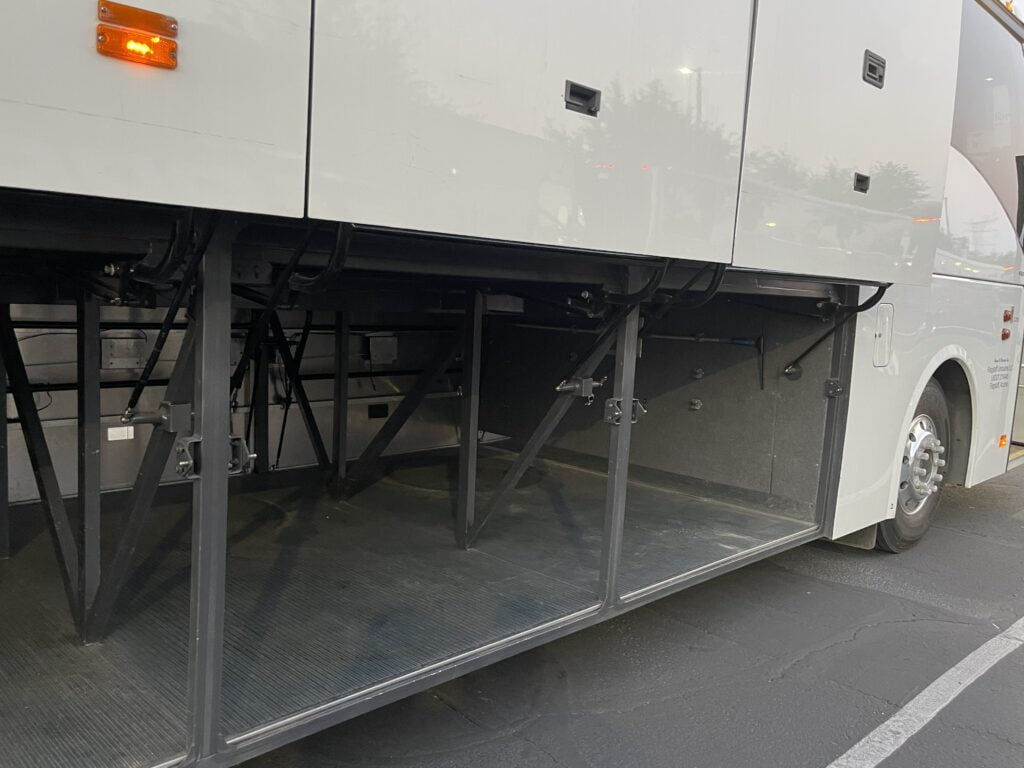 Plenty of Storage
All of our charter buses have plenty of storage for your team equipment! You can store your gear under the bus and in our overhead bins!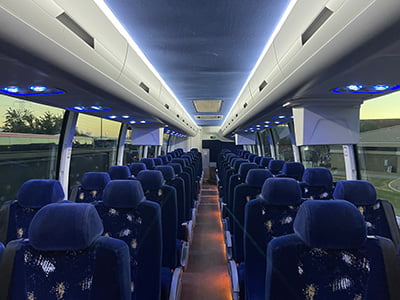 Ride in Comfort
Our charter bus rentals offer plenty of legroom, comfortable seats for long distances, a toilet, and your option to watch movies or listen to music on the bus!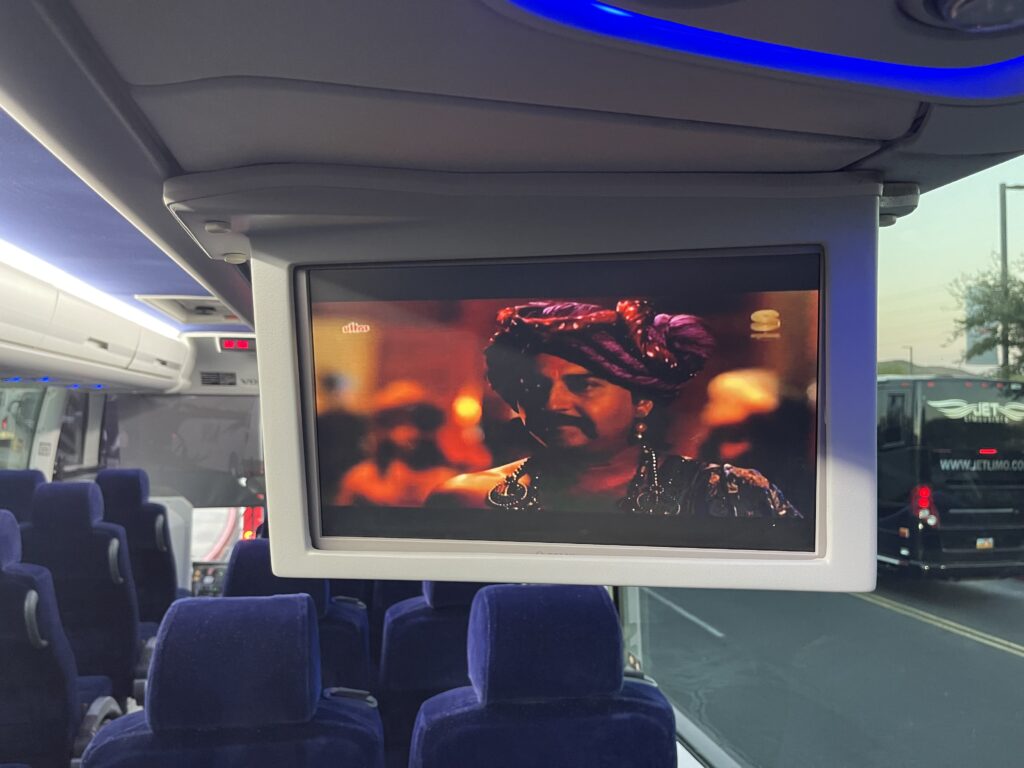 Continue the fun
Connect with your team even more when you ride a charter bus. Continue the fun before and after the game while riding alongside your team members!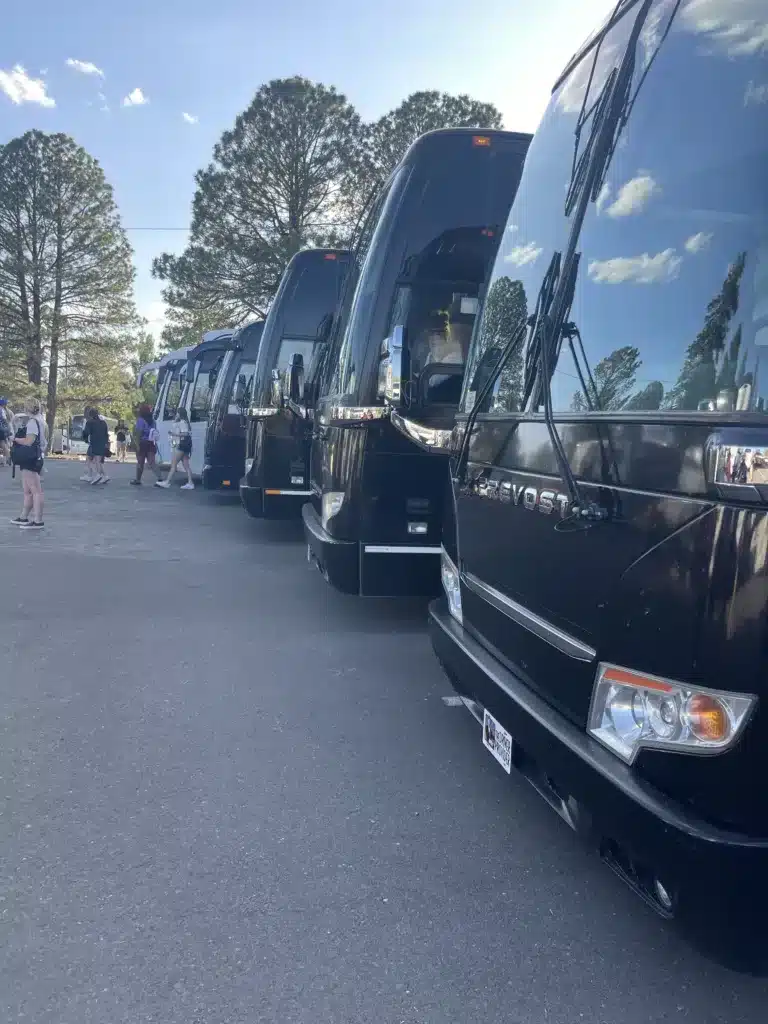 Book Your Athletics Bus Rental with Divine Charter Today! 
Don't miss the chance to provide your team with safe, comfortable, and hassle-free transportation. Divine Charter is your dedicated partner for athletic team travel. Whether it's a big game, a tournament, or a team-building retreat, we've got you covered!
Contact us now to secure your athletic charter bus rental and arrive in style to the game! 
Call us 24/7 at (800) 383-1430
Frequently Asked Questions: