22

Sep, 2023
Affordable Private Tour Bus Rental in Phoenix AZ
If you are planning a group trip to the vibrate city of Phoenix, AZ and searching for an affordable and reliable way to explore the city with your friends and family, then Divine Charter is here for you! Our private tour bus rental in Phoenix, AZ offers an unforgettable bus journey with a perfect blend of flexibility, affordability, and comfort. Let's delve into why our bus rentals are a perfect choice for your next group adventure in Phoenix.
Comfort and Space on our Phoenix bus rentals: Keep in mind that your comfort is our main priority. Divine Charter's charter buses are designed to give you spacious seating with ample legroom. We ensure that you and your companions can relax and enjoy the ride!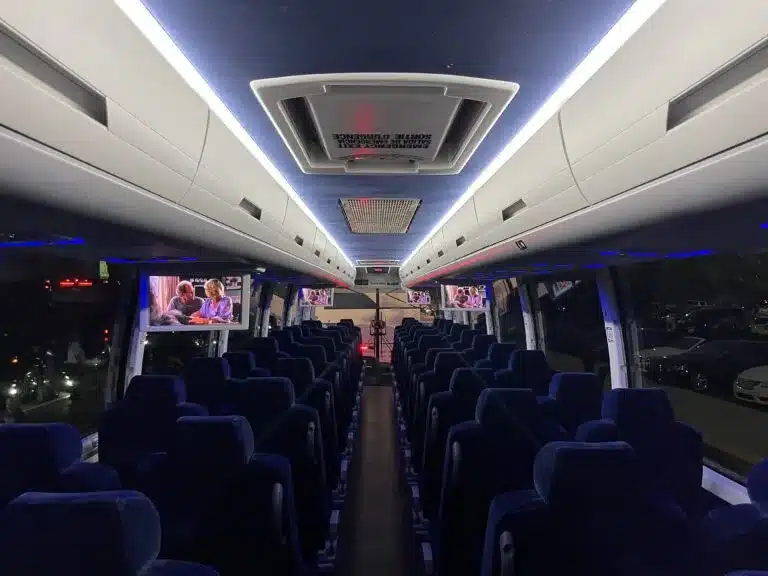 Modern Amenities on our Bus Rentals: Our charter buses come with modern amenities such as air conditioning, restrooms, and various entertainment systems, which give you a pleasant and hassle-free ride.
Affordable Cost: We understand the importance of budgeting for a trip. We keep this in mind at Divine Charter Bus Rentals Phoenix. We offer competitive pricing for charter bus tour rentals in Phoenix AZ. Allowing you to maximize your trip experience without breaking your bank balance.
Professional Drivers: Safety is top priority. Our experienced and expert drivers are well-versed in getting around Phoenix! Our professional drivers ensure a secure and smooth ride for your trip. Sit back, relax and leave the driving to us!
Tailored Itineraries: Our tour bus rentals can be tailored to meet your specific needs! Whether you're organizing a city tour, a corporate event, or a special celebration, we do it all! Take advantage of the freedom to tailor an itinerary to your group's needs.
Make memories while exploring Phoenix's treasures on our charter bus rentals in Phoenix! Book your charter bus rental at Divine Charter and start your adventure through the heart of Phoenix Arizona in style! Get a free estimate here https://divinebuses.com/ or call our office at +1 602 932 8850
Let's start planning your Phoenix bus rental today!