23

Jul, 2023
Bus Charter Service for Corporate Events in Salt Lake City
Navigating the corporate event world in Salt Lake City can feel overwhelming. If you're looking for a sophisticated and affordable transportation solution for your next corporate event in Salt Lake City, Divine Charter has the perfect solution. Divine Charter offers the best Bus Charter Service for Corporate Events in Salt Lake City!
1. Comfort: Divine Charter's fleet of state-of-the-art bus rentals in Salt Lake City has bus interiors designed to cocoon you in comfort! Reclining seats, air conditioning, and ample legroom so you can enjoy the ride in style.
2. Versatility and Customization : Whether you require a luxury coach or a Small Tour Bus Rental in Salt Lake City, Divine Charter has you covered! The flexibility and customization options allow you to tailor your transportation experience to align perfectly with the theme and scope of your corporate event. Book multiple bus rentals for multiple days or single day use. Divine Charter has a full fleet to accommodate huge groups in Salt Lake City or smaller more intimate ones.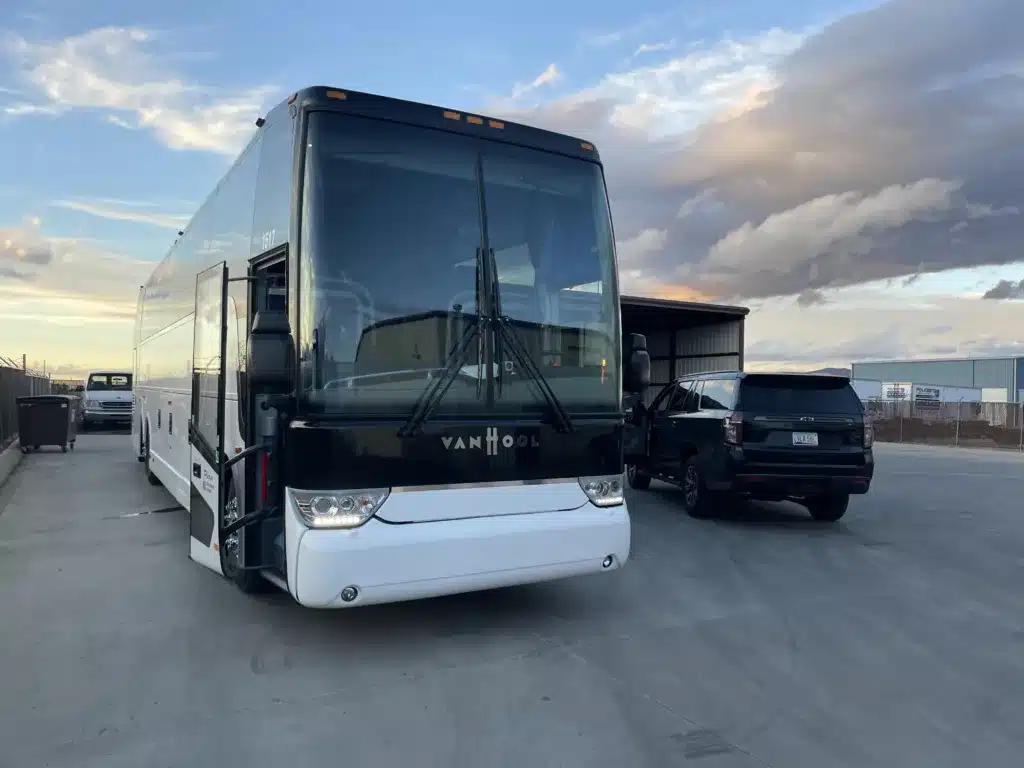 3. Environmental Stewardship: Show your commitment to going green by opting for eco-friendly transportation. Divine Charter's fleet employs cutting-edge technology to minimize carbon emissions, making your journey not just luxurious but also environmentally sustainable.
4. Professionalism and Punctuality: Nothing speaks professionalism more than punctuality. Divine Charter's adept team in Salt Lake City ensures timely arrival and departure. Divine Charter Bus Rentals Salt Lake City prides itself in keeping your corporate event on track, leaving a good impression on your colleagues and clients.
5. Safe and Reliable: Safeguarding your well-being is our priority. With an impeccable safety record, Divine Charter Bus Rentals Salt Lake City guarantees a safe and reliable journey, allowing you to focus on networking and forging lasting business relationships. Leave the driving to Divine Charter Bus Rentals in Salt Lake City.
By choosing Divine Charter Bus Rentals Salt Lake City, your corporate event is in good hands. Give their team a call to start planning your event transportation needs in and around Salt Lake City Utah. Call (801) 762-8810 or get a quote online for your Salt Lake City Bus Rental here.