Charter Bus: Salt Lake City UT
Divine Charter is the premier choice for bus rentals in Salt Lake City! We provide you with the most reliable and cost-effective transportation services in the area. Our fleet of charter buses are perfect for any occasion – from corporate events to church outings and family vacations, we've got you covered!
Call us to book your charter bus rental in Salt Lake City!
(801) 762-8810
We have a wide variety of buses, from 14-passenger mini buses to 56-passenger motorcoaches.
All of our buses are well-maintained and equipped with amenities such as WiFi, TV/DVD, and comfortable seating. We also offer a variety of services, including airport transfers, group trips, corporate charters, and more.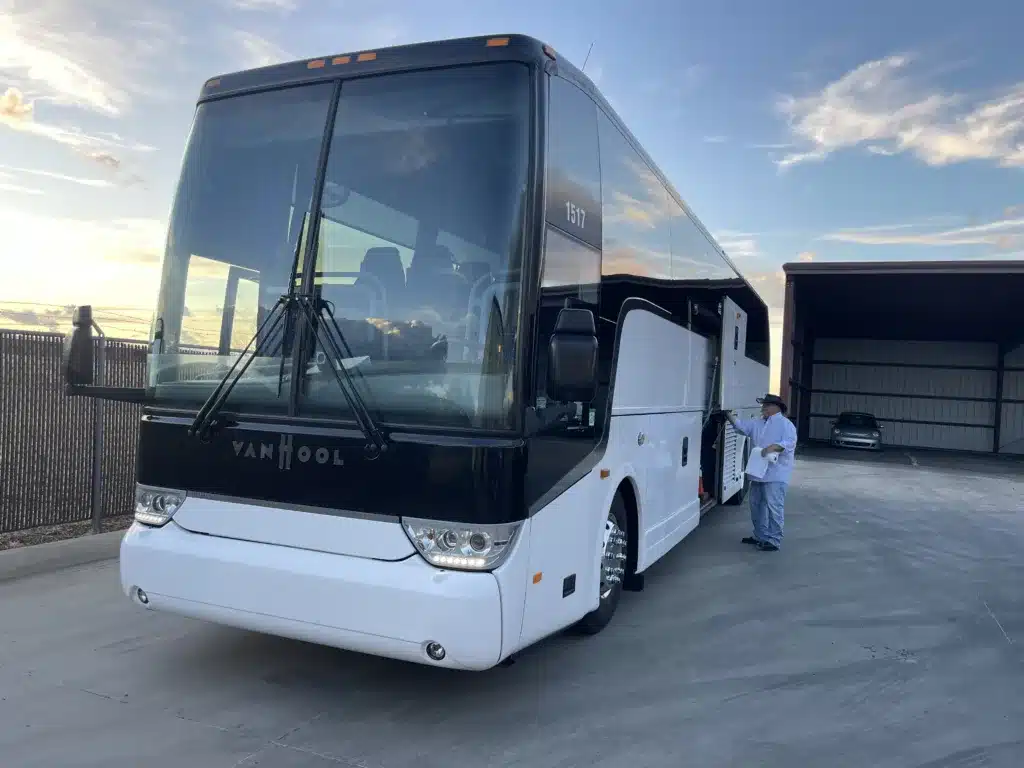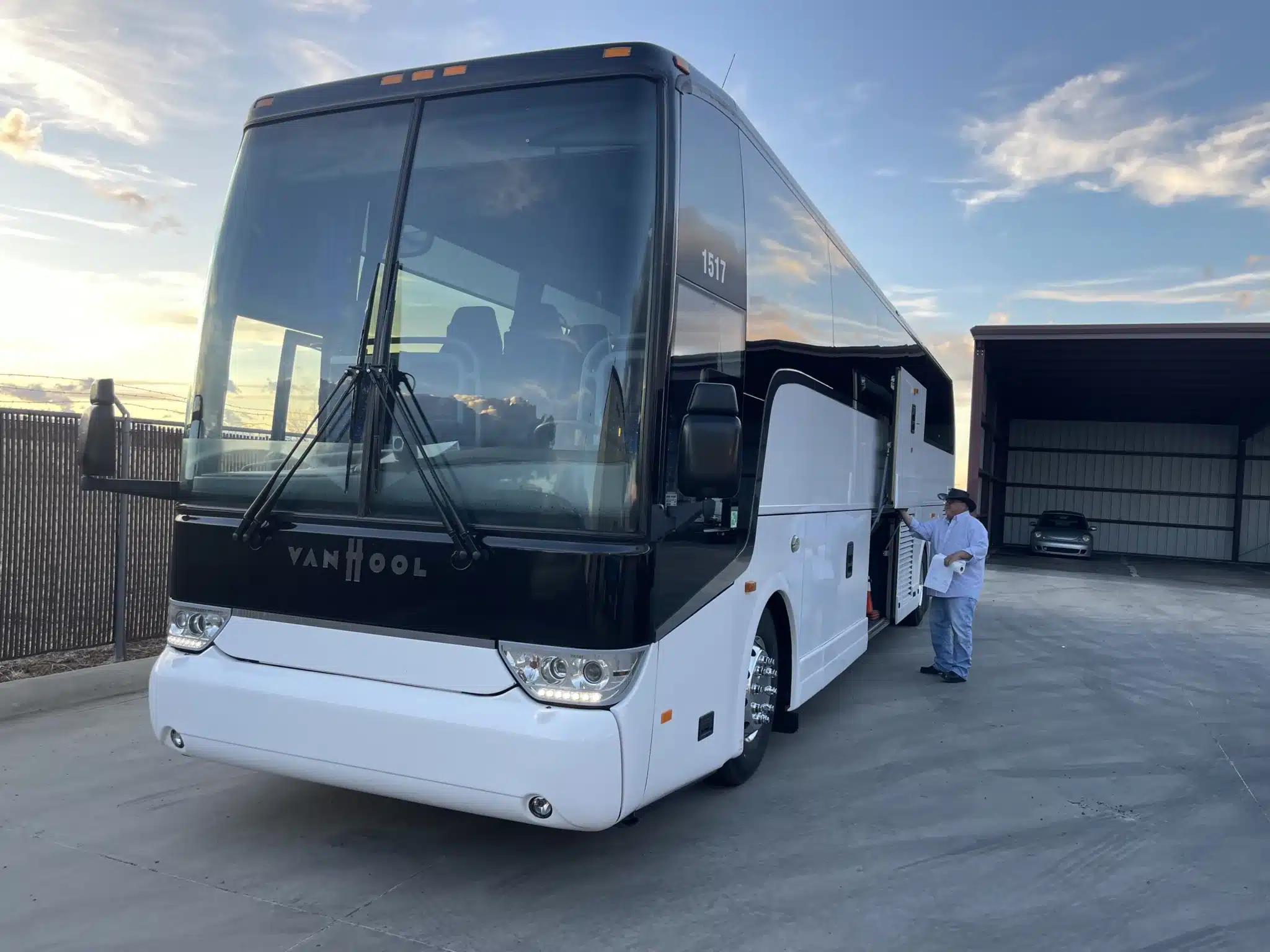 We offer a variety of charter bus services in Salt Lake City, including sightseeing tours, airport transfers, corporate events, school trips, wedding transportation, and much more.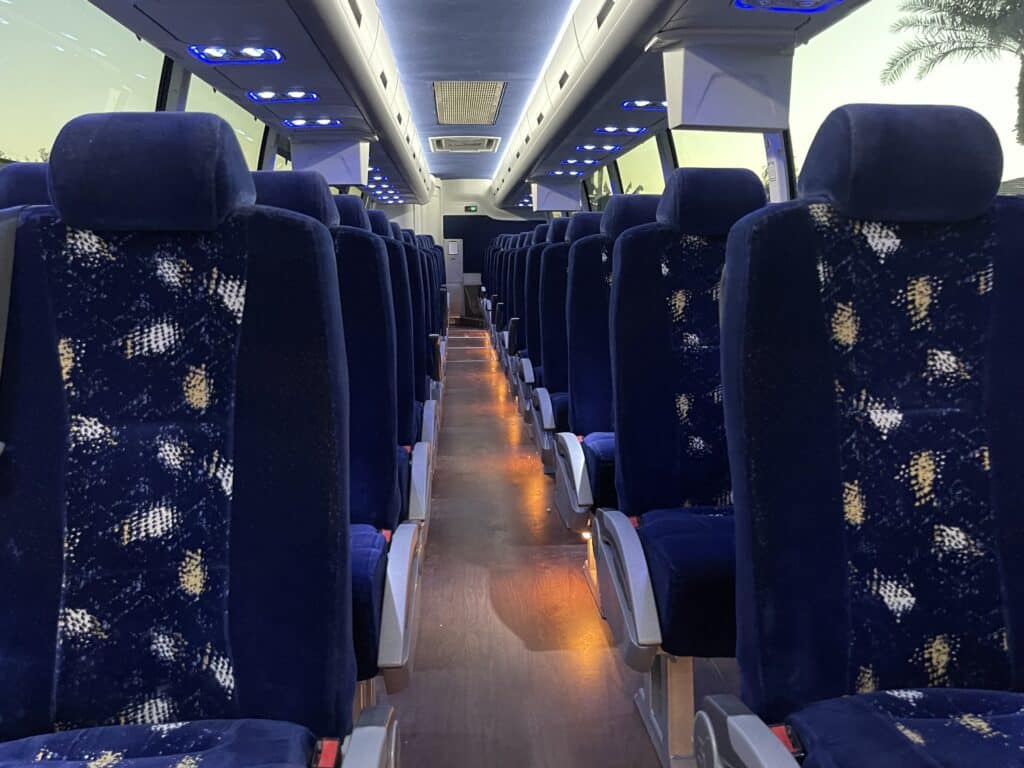 Charter Bus: Salt Lake City, Ut
Our vehicles are spacious and well-maintained, and our drivers are courteous and knowledgeable. We're committed to providing you with an enjoyable and stress-free experience.
Whether you're looking for a luxury charter bus for your corporate event, a mini-bus for your family vacation, or a shuttle bus for your school trip, we've got you covered. 
Contact us today to learn more about our shuttle services and get a free no-obligation quote.
Here are some things to see and do with your group in Salt Lake City, Utah!
Visit the Natural History Museum of Utah:
This museum offers interactive exhibits and educational programs on the history of Utah's natural landscape and its inhabitants. Visit their website
Take a Salt Flats Tour​
Explore the Bonneville Salt Flats, a large dry lake bed in the Great Salt Lake Desert. Visit their website
Visit the Utah State Capitol:​
Tour the state government building and learn about the history of the state. Visit their website 
Enjoy Some Local Cuisine:
Salt Lake City has a variety of restaurants, so everyone in your group can find something they like. Here's a few on TripAdvisor 
Call us to book your charter bus rental in Salt Lake City!
(801) 762-8810
CONTACT:
Divine Charter Bus Rentals Salt Lake City
(801) 762-8810
10 W Broadway 7th Fl
Salt Lake City, UT 84101