10

Jul, 2023
Comparing Motor Coach Bus Rental Rates in Phoenix AZ
When planning a group trip or event in Phoenix, AZ, one of the key considerations is finding reliable and cost-effective transportation. Motor coach bud rentals Phoenix and mini bus charters are popular options for large groups, providing comfort, convenience, and ample space. However, it's important to compare bus rental rates to ensure you get the best deal while meeting your specific needs. In this blog post, we'll explore the factors that influence motor coach rental costs in Phoenix, AZ and discuss the advantages of mini bus charters.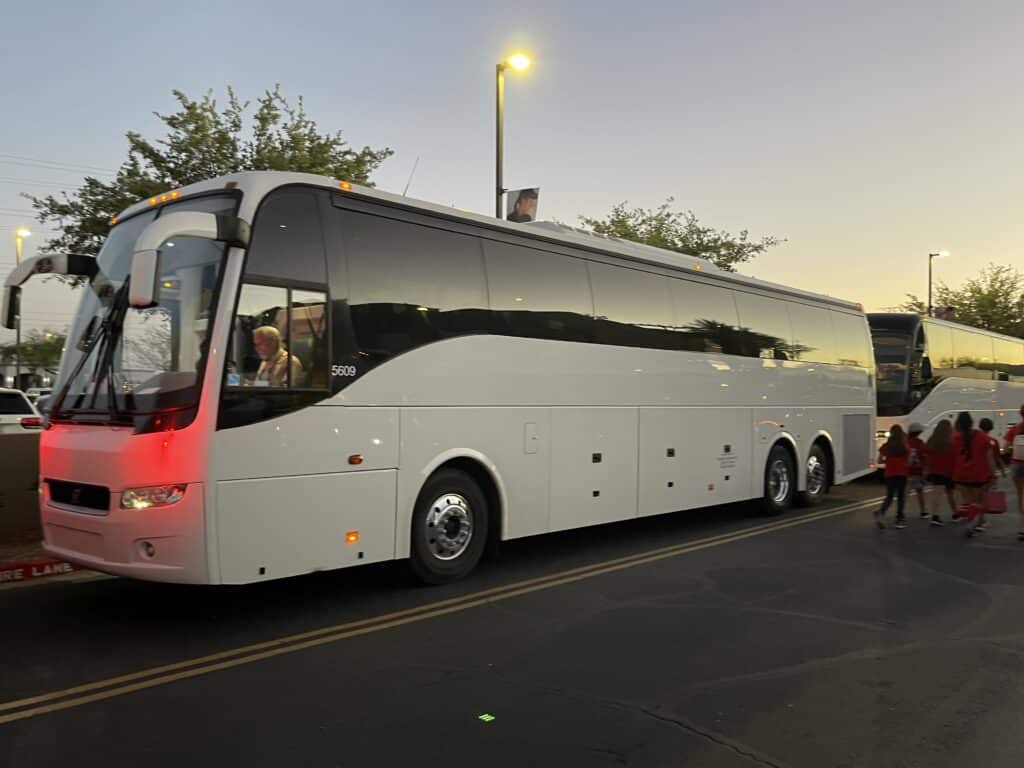 Factors Affecting Motor Coach Bus Rental Cost in Phoenix, AZ:
Group Size: The size of your group plays a significant role in determining the bus rental cost. Motor coach rentals can accommodate different group sizes, ranging from 30 to 56 passengers.
Duration of Rental: The rental duration also impacts the overall cost. Whether you require transportation for a few hours, a full day, or an extended period, discussing your specific needs with the bus rental company will enable them to provide you with accurate pricing.
Amenities and Features: Motor coaches offer various amenities such as comfortable seating, air conditioning, onboard entertainment systems, and restroom facilities.
Advantages of Mini Bus Rentals in Phoenix, AZ:
Cost Efficiency: If you have a smaller group, opting for a mini bus rental Phoenix, AZ can be a more cost-effective solution. Mini buses typically accommodate 20 to 30 passengers and offer similar amenities to larger motor coaches.
Versatility and Flexibility: Mini bus rentals are ideal for city tours, airport transfers, corporate events, and even small group outings.


Personalised Service: With a smaller group, you can enjoy a more personalised and intimate experience during your journey. Divine Charter Mini bus rentals Phoneix provide an opportunity for closer interaction among passengers.
When comparing motor coach bus rental rates in Phoenix, AZ, it's crucial to consider factors like group size, duration of rental, and amenities. Assessing your specific needs and budget will help you make an informed decision. Divine Charter Bus Rentals Phoenix, a reputable transportation company in Phoenix, AZ, provides a range of motor coach and mini bus charter rental options to suit your needs. Contact them today to inquire about their competitive rates and secure reliable transportation for your next group outing. Call Divine Charter Bus Rentals Phoenix (602) 932-8850 or book online here for your bus rental Phoenix today!