23

Aug, 2023
Day Trips for Foodie Groups in Salt Lake City
Are you and your food-loving comrades on the hunt for the ultimate culinary adventure? Look no further than the charming streets of Salt Lake City, a gastronomic haven waiting to be explored. Embark on an unforgettable journey with Divine Charter's exceptional bus service in Salt Lake City, as we take you on a delectable ride through the city's most enticing foodie destinations of your choice!
Here are a Few Ideas for Day Trips for Foodie Groups in Salt Lake City
Morning Bites at Farmer's Bounty Market
Kickstart your food escapade with a trip to the Farmer's Bounty Market, where local growers showcase an array of organic produce and artisanal goodies. Divine Charter ensures your comfort as you meander through stalls brimming with fresh fruits, handcrafted cheeses, and delightful pastries, all while soaking in the vibrant atmosphere that defines Salt Lake City's food scene!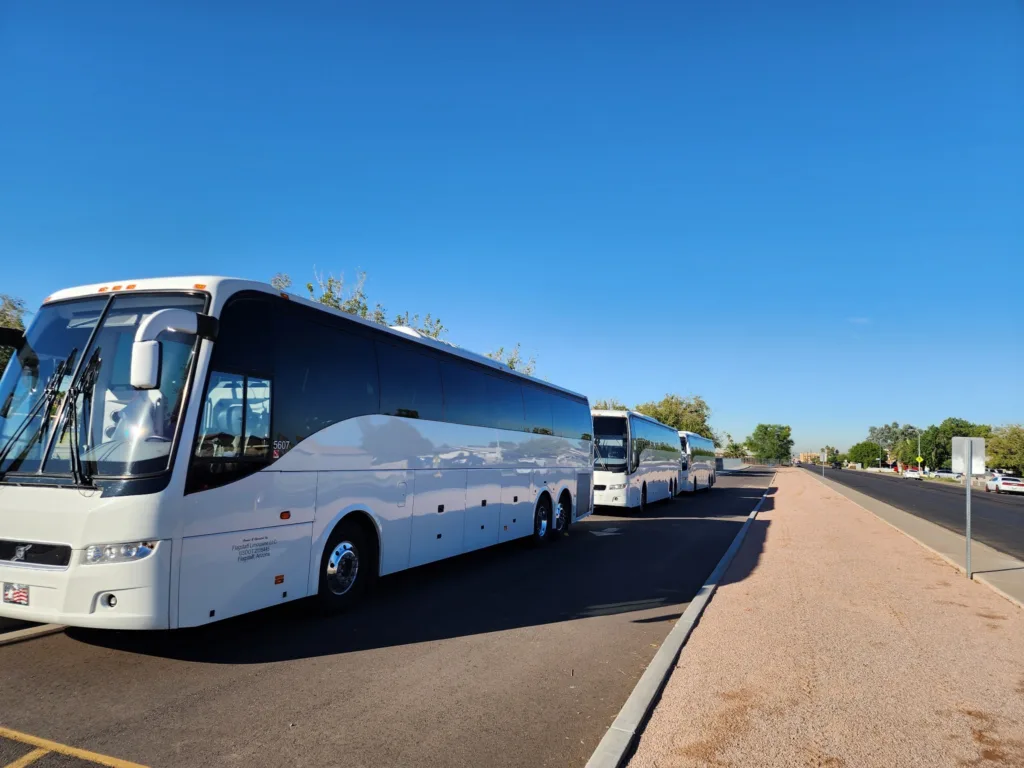 A Gourmet Sojourn at The Haven at Millcreek
No culinary expedition would be complete without a stop at The Haven at Millcreek. Hop onto a Divine Charter bus rental and relish the panoramic views as you head to this cozy establishment. Savor exquisite farm-to-table delights prepared with a dash of local love. From sumptuous brunch options to delectable desserts, The Haven is a true foodie's paradise.
Lunchtime Indulgence in Downtown Salt Lake City
Divine Charter ensures a hassle-free ride as you sample gourmet tacos, mouthwatering sushi burritos, and other innovative cuisine fare. This lunchtime adventure promises an explosion of tastes, complemented by the city's dynamic ambiance. Check out Salt Plate City for more ideas!
Sweet Closure at Rocky Mountain Chocolate Factory
As your day of culinary exploration nears its end, Divine Charter takes you to The Rocky Mountain Chocolate Factory—a haven for those with a sweet tooth. Indulge in handcrafted chocolates, velvety truffles, and other confections that will leave your taste buds dancing with delight.
With Divine Charter's exceptional charter bus service in Salt Lake City, your foodie group can relish every moment of these gastronomic delights without the worry of transportation. Book your journey with us today at www.divinebuses.com and let your taste buds embark on a savory adventure through Salt Lake City's culinary wonders. Call us to book your charter bus rental in Salt Lake City Utah (801) 762-8810.