10

Apr, 2023
Discover Tucson's Best Attractions with a Charter Bus Rental
When it comes to exploring a new city with a group of people, there's no better way than with a charter bus rental. Tucson, Arizona is a city with so much to offer, from stunning natural beauty to cultural and historical landmarks. With a Mini Bus Charter in Tucson, AZ or a charter bus rental in Tucson, AZ, you can easily explore everything this city has to offer without the hassle of navigating unfamiliar roads or worrying about parking.
One of the best things about charter bus rentals is their flexibility. You can create your own itinerary and go at your own pace, ensuring that everyone in your group gets to see and do exactly what they want. And with a professional driver at the wheel, you can sit back, relax, and enjoy the ride.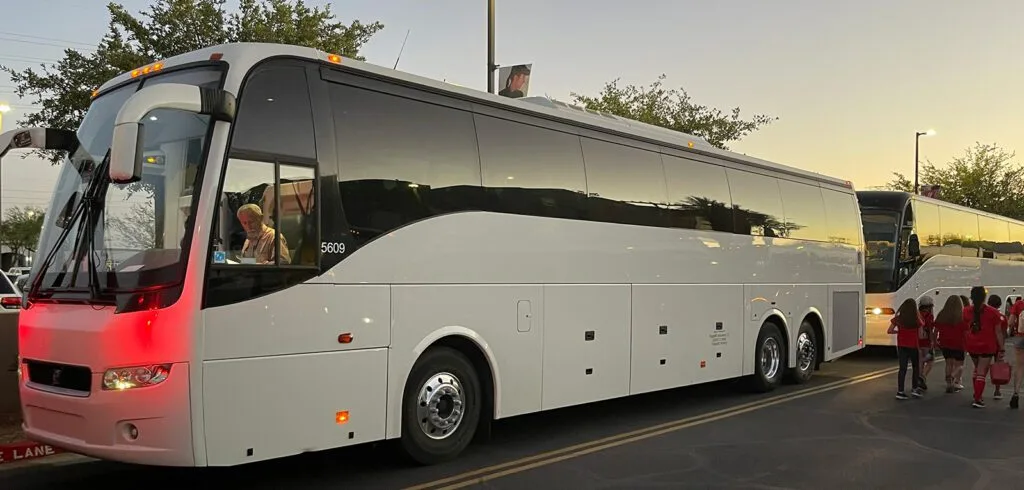 When it comes to attractions in Tucson, there's no shortage of options. Nature lovers will want to check out Saguaro National Park, which is home to giant saguaro cacti and offers hiking trails with stunning views. The Arizona-Sonora Desert Museum is another must-visit destination for those interested in the local flora and fauna.
For a taste of Tucson's rich history and culture, make a stop at the Mission San Xavier del Bac, a stunning 18th-century Spanish colonial mission that is still in use today. The Pima Air & Space Museum is another popular destination, with exhibits showcasing some of the most impressive aircraft in history.
Of course, no trip to Tucson would be complete without sampling some of the city's famous Southwestern cuisine. From Sonoran-style hot dogs to delicious tacos and burritos, there's something for everyone. And with a charter bus rental, you can easily visit some of the city's best restaurants without worrying about driving or finding parking. Overall, a charter bus rental is a perfect way to explore Tucson, AZ with a group. Whether you're planning a family reunion or a golf tour, a minibus charter in Phoenix, AZ or a Charter Bus Rental in Tucson AZ is the way to go. So why wait? Book your rental today and start planning your perfect Tucson itinerary. Contact our team at Divine Charter to get started! (800) 383-1430