9

Oct, 2023
Discovering Phoenix's Cultural Treasures on a School Field Trip
Enjoy Bus Rentals For School Field Trips in Phoenix!
Planning a school field trip to explore the vibrant cultural gems of Phoenix, Arizona, has never been easier thanks to Divine Charter's 56-passenger bus rental services. With a commitment to providing top-notch full-size charter buses, Divine Charter makes it a breeze for educators and group leaders to facilitate enriching and unforgettable educational experiences with bus rentals for student trips in Phoenix!
Exploring Phoenix's Rich Cultural Heritage
Phoenix boasts a rich tapestry of cultural attractions, from museums and galleries to historic landmarks and vibrant neighborhoods. Divine Charter's 56-passenger charter bus is the ideal choice for large student groups, offering ample space, comfort, and safety for the journey ahead.
Why Choose Divine Charter's 56-Passenger Bus Rentals in Phoenix?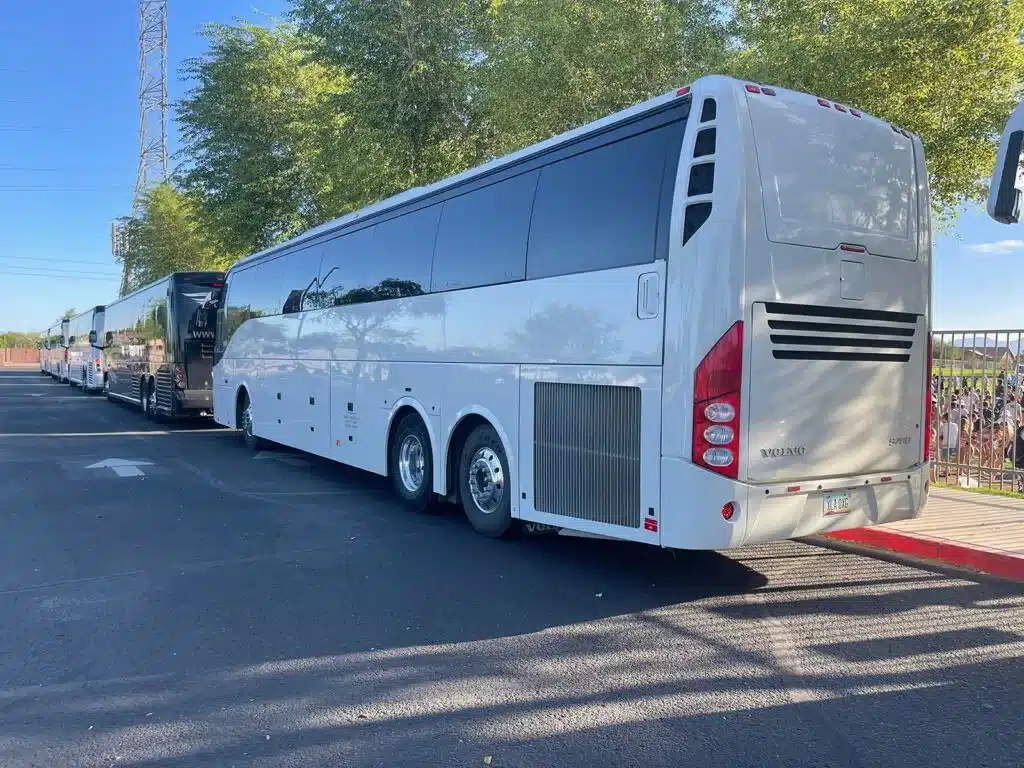 Spacious Seating: Our 56-passenger bus rentals ensure that students can travel comfortably, with plenty of legroom and personal space for each traveler.
Safety First: Divine Charter prioritizes passenger safety, and our full-size charter buses are equipped with state-of-the-art safety features and regularly maintained to ensure reliability.
Professional Drivers: Our experienced and courteous drivers are well-versed in navigating Phoenix's streets and providing a smooth, stress-free journey.
Cultural Destinations in Phoenix for School Field Trips
Heard Museum: Explore Native American art and culture at the Heard Museum, where students can gain a deeper appreciation for indigenous traditions.
Phoenix Art Museum: Dive into the world of visual arts with an impressive collection of contemporary and classic artworks. Learn More about Phoenix Art Museum
Historic Heritage Square: Step back in time at Heritage Square, featuring restored historic homes and gardens that transport visitors to Phoenix's past.
Roosevelt Row: Discover the city's vibrant arts district, known for its colorful street art, galleries, and artisan shops.
Booking Your 56-Passenger Bus Rental in Phoenix
Booking a 56-passenger bus rental in Phoenix with Divine Charter is easy and convenient. Simply visit our contact page and let us know what you need! Our customer-friendly booking process ensures a hassle-free experience.
Divine Charter's Bus Rental in Phoenix AZ, offers a comfortable, safe, and reliable transportation solution for school field trips exploring the city's cultural treasures. Enrich your students' educational journey with a memorable and stress-free travel experience on Divine Charter Bus Rentals in Phoenix! Call us any time (800) 383-1430.