Bus Rentals for the Grand Canyon, AZ!
The Grand Canyon is truly one of the Wonders of the World. The sheer grandeur, its spectacular history and geology. It's undoubtedly a bucket list item. 
Learn more about it on the National Park Service website. 
Take a tour to the South Rim of the Grand Canyon and leave the driving (and parking) to us. Enjoy the breathtaking views, explore Grand Canyon Village, and so much more on one of our comfortable charters. 
Visit GrandCanyon.com for lodging and more.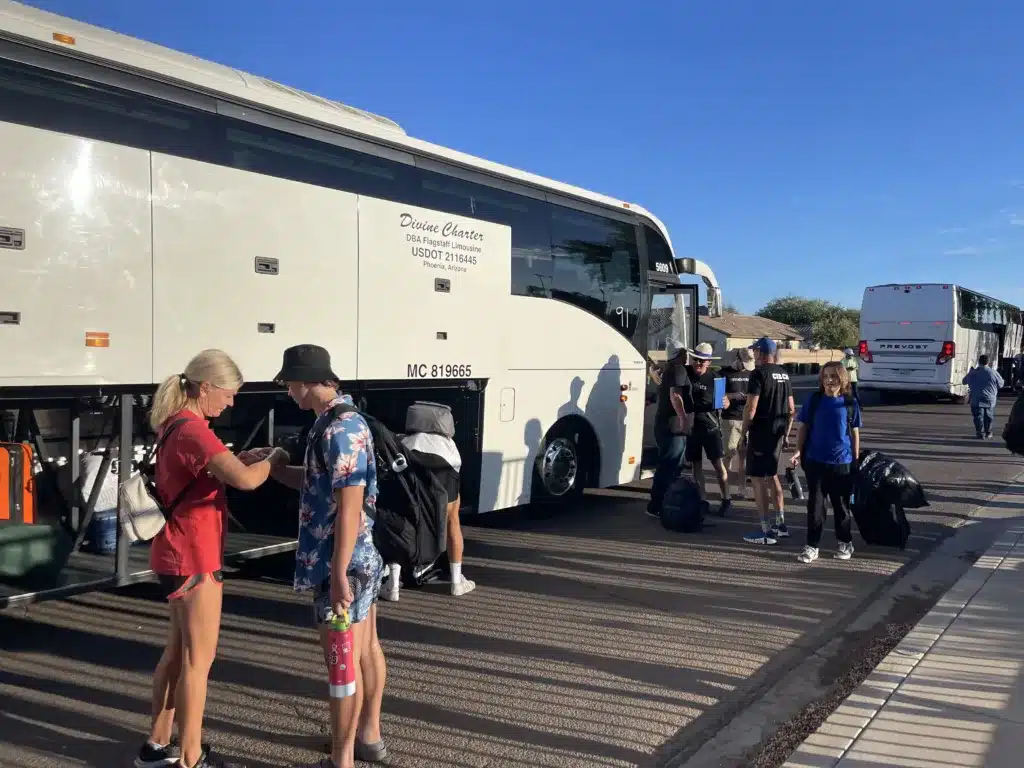 Unlock the Grand Canyon's Majesty with Divine Charter Bus Rentals
To truly experience the Grand Canyon's grandeur, embark on an adventure with Divine Charter Bus Rentals. With Divine, your expedition to the Grand Canyon becomes not just a trip, but an unforgettable trip of discovery, comfort, and connection with the great outdoors. It is a must see!
The Divine Difference: Bus Rentals with Convenience and Comfort
Traveling to the Grand Canyon with Divine Charter Bus Rentals offers numerous advantages:
Safety First: Safety is our top priority. Our drivers are highly trained professionals who prioritize the well-being of passengers, making sure your journey is secure and worry-free.
Space for All: We have a diverse fleet of buses to accommodate groups of various sizes. Whether you're organizing a family reunion, a school field trip, or a corporate retreat, we have the perfect bus for your needs.
Customized Itineraries: Your Grand Canyon adventure can be tailored to your preferences. Stop at scenic viewpoints, visit nearby attractions, or simply enjoy the ride while our team takes care of the logistics.
Comfortable Amenities: Our buses are equipped with modern amenities, including restrooms, Wi-Fi, and entertainment systems, ensuring that your journey is as enjoyable as the destination.
Stress-Free Planning: Booking with Divine is straightforward. Our 24/7 reservation team is ready to assist you, providing free price quotes with no obligation to book. Planning a Grand Canyon excursion has never been easier.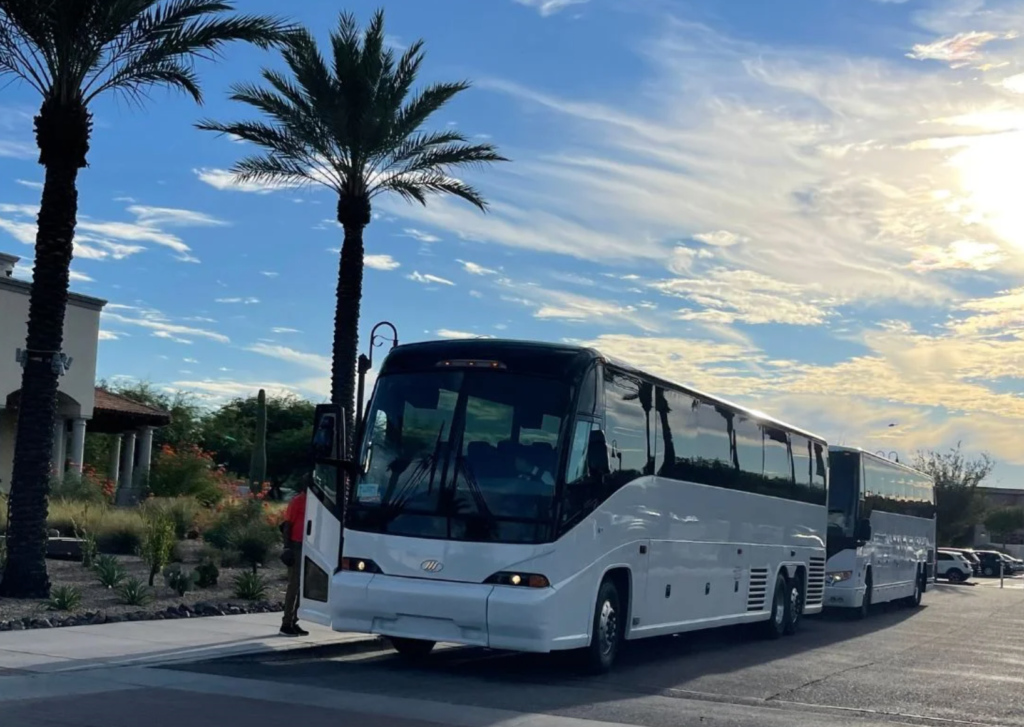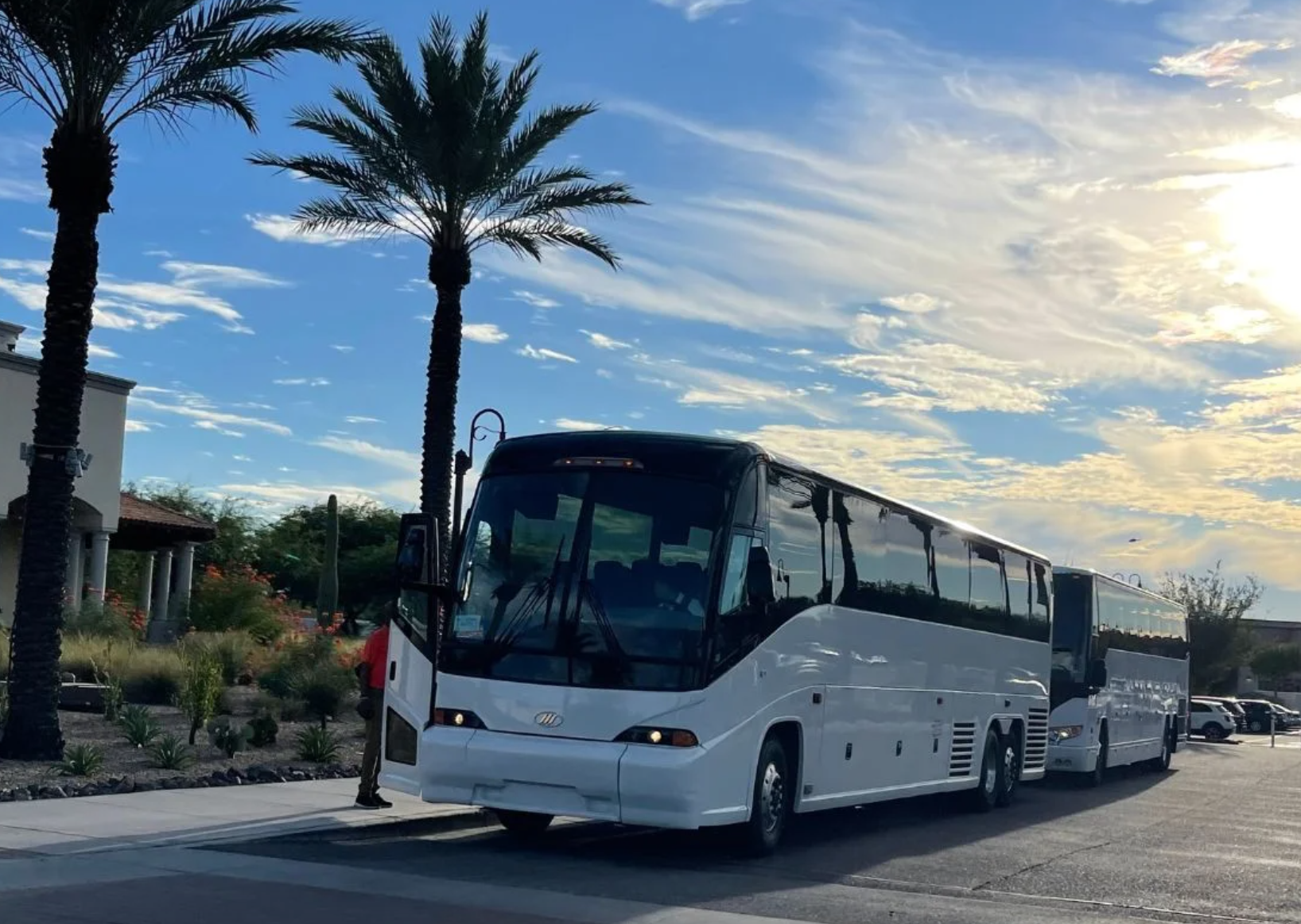 Group Adventures at the Grand Canyon
The Grand Canyon is perfect for group adventures. Here are some ideas for group activities and experiences that Divine Charter Bus Rentals can help you arrange:
Educational Excursions
Scenic Tours
Hiking Adventures
Stargazing
River Rafting
Photography Workshops
Junior Ranger Program
Enjoy Your Bus Rental to the Grand Canyon
Whether you're a family seeking adventure, a school group expanding your horizons, or a corporate team strengthening bonds, the Grand Canyon offers an unparalleled backdrop for unforgettable experiences.
Book Your Grand Canyon Adventure Today!
Contact our 24/7 reservation team, share your itinerary, and secure your charter bus for the adventure of a lifetime. Whether you're a seasoned traveler or experiencing the Grand Canyon for the first time, Divine ensures that your journey is comfortable, convenient, and truly divine.