6

Oct, 2023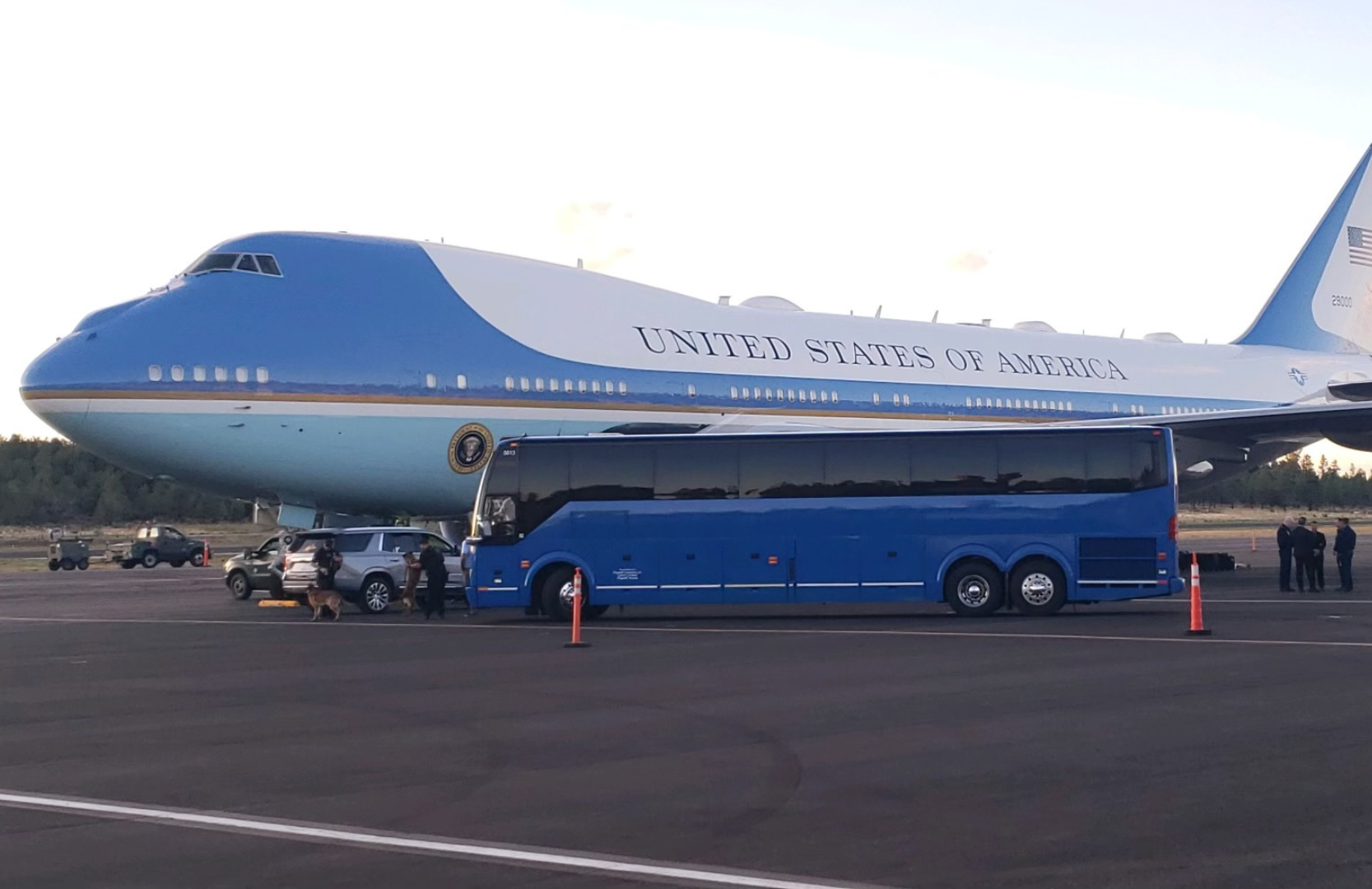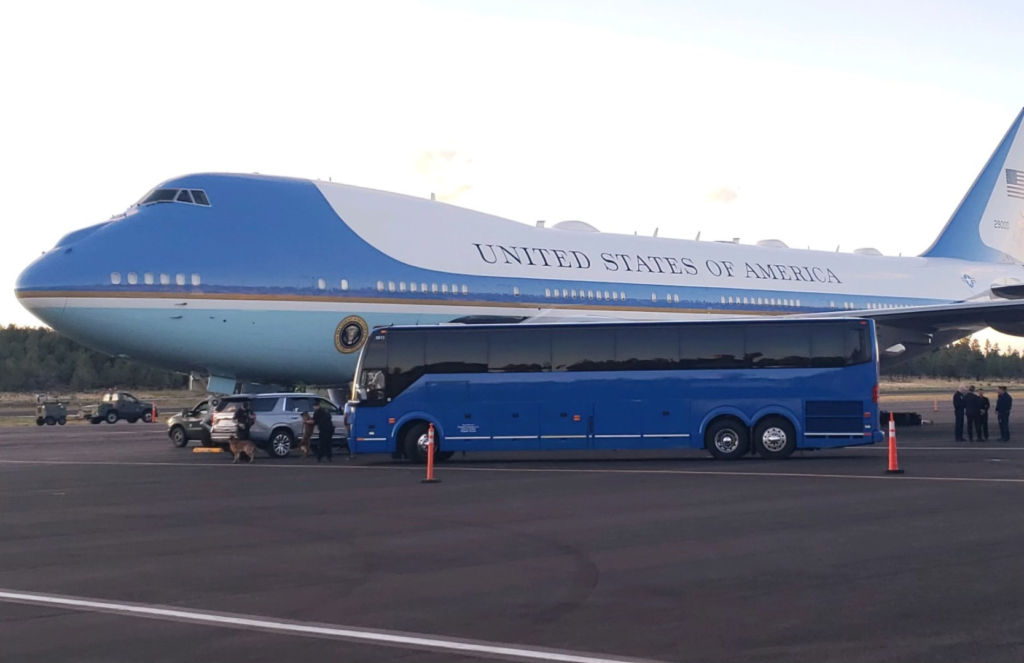 Divine Charter Bus Rental has solidified its place as the preferred charter bus rental across the southwest, offering its service to Air Force One and their recent trip to the dedication of the new National Monument, Baaj Nwaavjo I'tah Kukveni .
For over six decades, Divine Charter has demonstrated its commitment and dedication to delivering safe and reliable transportation services to customers in the Southwest region of the United States. The charter bus rental service has iterated its commitment following its recent milestone achievement – transporting Air Force One to the new national monument.
President Joe Biden on August 8 announced the commissioning of Baaj Nwaavjo I'tah Kukveni Near the Grand Canyon as the United States' latest national monument. Spanning almost one million acres, the Baaj Nwaavjo I'tah Kukveni was established as a national monument to safeguard and preserve the sacred ancestral site that has profound significance for the Indigenous communities of the area.
The name of the new monument is derived from the Havasupai and Hopi languages. "Baaj nwaavjo" translates to "where Indigenous people roam" in the Havasupai language, and "I'tah kukveni" translates to "our ancestral footprints" in the Hopi language. This move is significant as it seeks to preserve Native American history. "Native American history is American history, and that's what today is about," said Interior Secretary Deb Haaland.
Divine Charter was tasked with the responsibility of moving the Air Force One team to the location of the new monument during its announcement and commissioning. The charter bus rental service ensured the seamless transportation of the Air Force team to and from the location.
"I just wanted to drop a quick note and thank both of your drivers, Larry and George, for a job well done," said Todd Haifley, Air Force One Advance Agent. "They went the extra mile with the Air Force One crew tour of the Grand Canyon and we appreciate it immensely. Nothing but the highest praises came from the Squadron Commander and crew. Thank you again."
Divine Charter remains the go-to provider for all charter bus rental needs in the Southwest region. The company's rental and charter services cover a range of activities including bus rentals for athletics, entertainment tours, field trips for student transportation, colleges and universities, church transportation, corporate events, and much more.
The company's service routes include cities in Arizona, Utah, and New Mexico. To learn more about Divine Charter bus rentals, please visit https://divinebuses.com/.
About Divine Charter
Divine Charter is a trusted source for safe and reliable charter bus rentals in the southwest. With over 60 years of experience, Divine Charter excels in providing seamless and comfortable travel. Their priority is ensuring worry-free journeys to customers' chosen destinations, making them the ideal choice for both adventures and corporate trips.