14

Nov, 2022
So many people these days prefer renting luxury charter buses over air travel. It's more fun on a spacious bus rather than sitting, crammed on an airplane with your group. A charter bus rental is less expensive than buying all those plane tickets and paying to check bags and renting cars. Flying as a group or corporate team is a heavy hit to your event budget.
To fully enjoy your upcoming group trip, you will want a suitable vehicle with all the services of a luxury Arizona Charter Bus Company, like Divine Charter.
Here are 3 reasons why charter bus rentals are better than air travel for your group trip in Arizona: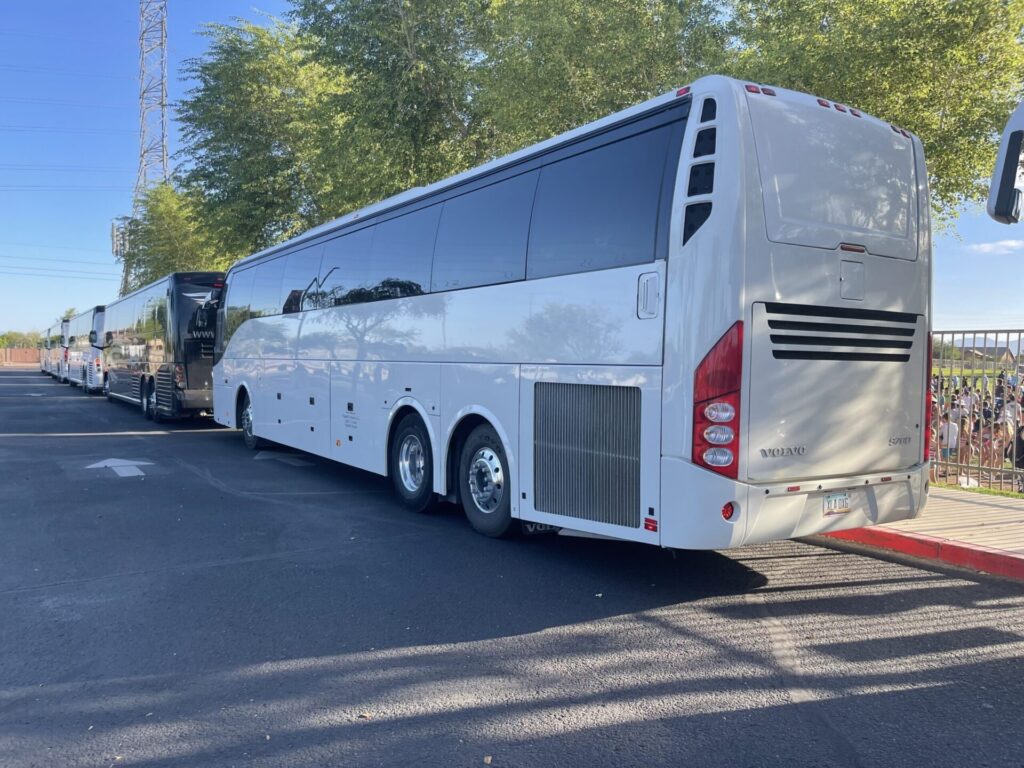 #1 Comfortable Seats
Unlike planes, charter buses have comfortable reclining seats! No one enjoys the tight cramped seats on planes, which seem to shrink as time passes. Charter Buses provide sufficient legroom for every passenger. You can sit and sleep comfortably on charter buses. The ride may take longer, but you'll be more relaxed and comfortable on a bus than on a plane. No more stress of navigating the airport and transportation from there to your destination, what a hassle! The charter bus will take you right to where you are going!
#2 Free Wi-Fi
Most charters and coaches come with wifi, but not all of them do, you will want to be sure to ask when you're calling around. Having internet access on a long road trip is a nice luxury when traveling across the wide-open spaces of Arizona. Airlines charge for internet access, and charter bus rental companies do not. Most charter bus rentals come with free wifi, but be sure to ask!
#3 Personal Power Outlets
It can be hard to find outlets on an airplane or at the airport. Most outlets are all taken up and you hope that your devices stay charged for your day of travel. When they run out of battery, that makes for a stressful day trying to stay in touch with loved ones while you're on the road.
On our charter buses here at Divine Charter, we have electrical plugs with every seat! While traveling, your phone, tablet, laptop, or other gadgets can be plugged in the entire time! Our luxury bus rentals provide a standard power outlet attached to every seat. So you can charge your phones and backup batteries as you stretch out, recline and hang out with your group.
Sit back and enjoy the ride on a Divine Charter bus rental in Flagstaff, AZ. Don't pay the high cost of group air travel. Try renting a bus for your group and make memories on the road!