8

Aug, 2023
When it comes to organizing corporate events in Salt Lake City, Utah, the importance of efficient transportation cannot be overlooked. This is where a reputable charter bus rental service in Salt Lake City comes into play. Divine Charter is one of the leading charter bus companies in Salt Lake City, UT. Offering top-notch transportation solutions for corporate events, ensuring a hassle-free and enjoyable experience for all your attendees.
Why Choose a Charter Bus for Corporate Events in Salt Lake City?
Chartering a bus for corporate events provides numerous benefits; it eliminates the stress of coordinating multiple vehicles and managing parking arrangements. Instead, you can rely on a single mode of transportation that accommodates all attendees. Secondly, a charter bus rental ensures everyone arrives at the event venue together, fostering a sense of unity and camaraderie among colleagues.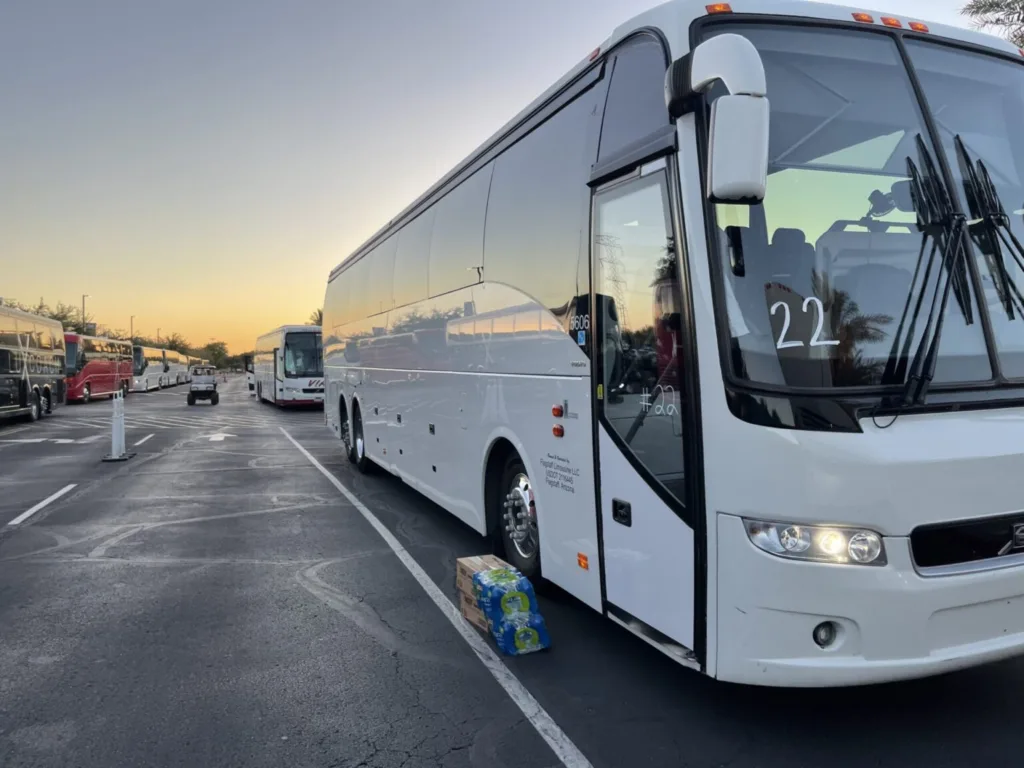 Reliable and Comfortable Charter Bus Shuttles for Corporate Events
Divine Charter takes pride in its well-maintained fleet of charter buses in Salt Lake City, Utah. Each vehicle is equipped with modern amenities, including comfortable seating, air conditioning, ample legroom, and onboard entertainment systems. With Divine Charter, you can rest assured that your attendees will arrive at their destination on time and in style.
Customized Transportation Solutions for Corporate Events in Salt Lake City:
By understanding your event requirements, Divine Charter Bus Rentals Salt Lake City will help you select the most suitable charter bus in Salt Lake City. We're known for our seamless and efficient transportation experience for corporate events. Our Salt Lake City Charter Bus Rentals are driven by experienced and professional drivers who prioritize safety and punctuality.
For corporate events in Salt Lake City, Utah, Divine Charter Bus Rentals stands out as a reliable and reputable charter bus service provider. By opting for a charter bus or shuttle in Salt Lake City, you can streamline transportation logistics, foster team unity, and create memorable experiences for your corporate event. Trust Divine Charter Bus Rentals to make your upcoming event a resounding success by providing excellent charter bus services in Salt Lake City. Call us to book your charter bus rental in Salt Lake City! (801) 762-8810 or book your Salt Lake City Bus Rental online here.
To learn more about Divine Charter and their offerings, please visit their website at https://divinebuses.com/.