20

Jan, 2023
Are you tired of the same old boring day trips? Want to spice things up and try something new? Why not roll the dice and take a trip to the casino? Casinos offer a thrilling mix of games, activities, and entertainment that's sure to be a hit with your friends and family.
Let's face it, the last thing you want to do is spend all your winnings on gas money and designated drivers. So go ahead and call in the big guns, and leave the driving to Divine Charter – the experts in affordable charter bus rentals.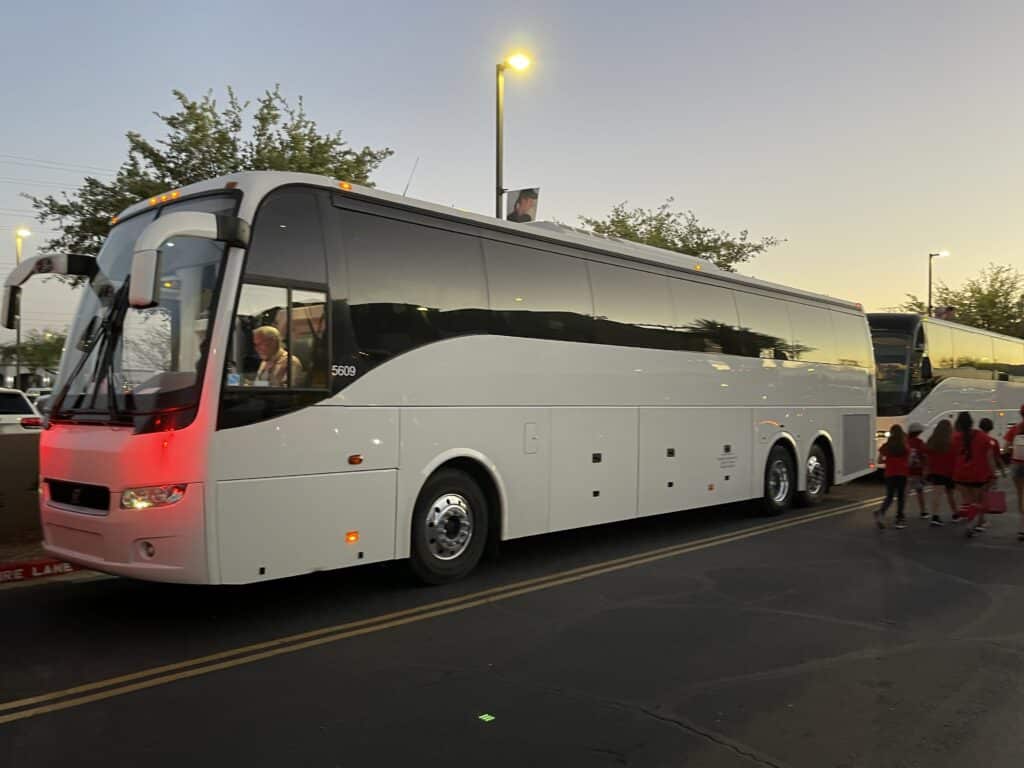 With Divine Charter bus rentals, you can sit back, relax, and enjoy the ride without having to worry about the cost and hassle of coordinating multiple cars. Plus, our buses come equipped with all the amenities you need to make the journey just as enjoyable as the destination.
So grab your lucky charm, and let Divine Charter bus tour rentals take you on a journey to the casino of your choice.
Whether you're looking to hit the slots or try your hand at the tables, we'll make sure you get there in style and comfort. Plus, with our affordable charter bus rentals, you'll have more money to put towards making your fortune.
At Divine Charter, we offer regular transportation services for groups located in Phoenix, Flagstaff, Sedona, Tucson, Payson, Prescott, Kingman, the Grand Canyon area and Yuma Arizona.
So what are you waiting for? Book your trip today and let the good times roll!
To book visit https://divinebuses.com/