23

Aug, 2023
In the bustling corporate world of Salt Lake City, efficient transportation is key to hosting successful business events. When it comes to organizing flawless corporate gatherings, the right transportation solution can make all the difference. Divine Charter, a leading Salt Lake City charter bus company, offers an impeccable fleet of charter bus rentals tailored to meet the diverse needs of corporate events.
Why Choose Divine Charter Bus Rentals for Your Corporate Event?
Divine Charter stands out as the go-to choice for charter bus rentals in Salt Lake City for numerous reasons. Their commitment to punctuality, comfort, and professionalism sets them apart. With a comprehensive understanding of the demanding nature of corporate events, Divine Charter ensures that every aspect of their service aligns seamlessly with your event's requirements.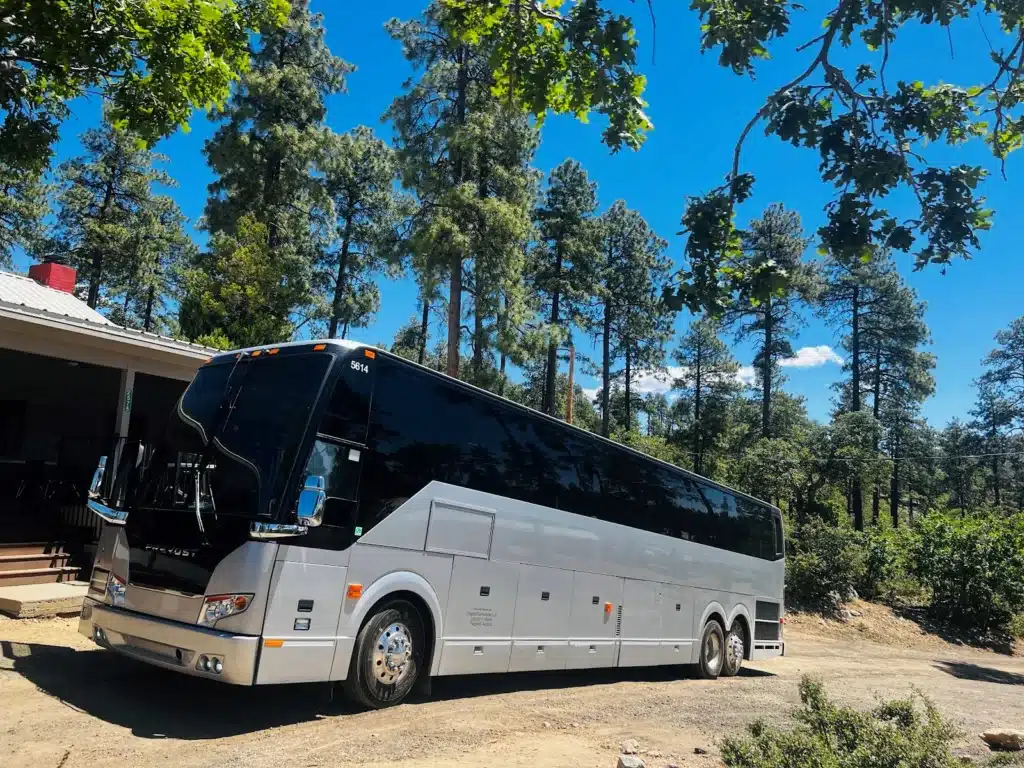 Impeccable Fleet: Divine Charter boasts a diverse range of charter buses equipped with modern amenities, making every journey a comfortable and enjoyable experience for your corporate guests.
Experienced Drivers: The skilled and experienced drivers at Divine Charter prioritize safety and punctuality. Their familiarity with the local routes ensures a smooth and hassle-free commute.
Tailored Solutions: Whether you're organizing a large conference, a team-building retreat, or a client appreciation event, Divine Charter offers customizable solutions to accommodate varying group sizes and preferences.
Cost-Effective: Divine Charter understands the significance of budget constraints. Their transparent pricing and cost-effective packages make them a practical choice without compromising on quality.
Client-Centric Approach: What truly sets Divine Charter apart is their unwavering commitment to client satisfaction. They prioritize open communication, ensuring that your transportation needs are met flawlessly.
Booking Made Easy: With an easy-to-use online booking request form, reserving a charter bus in Salt Lake City with Divine Charter is a breeze, saving you time and effort.
When corporate events demand reliable and comfortable transportation, Divine Charter's premier Salt Lake City charter bus rental services are the ultimate solution. Elevate your event by providing your guests with a sophisticated and stress-free transportation experience. Explore Divine Charter's offerings at https://divinebuses.com/ or call +1-801-762-8810 to make your next corporate event a memorable success!