21

Mar, 2023
Summer camps are a great way for kids to have fun, learn new skills, and make new friends. However, transporting them to and from the camp can be a challenge. This is where a cheap mini bus rental in Phoenix AZ can come in handy.
Hiring a shuttle bus is not only affordable, but it also provides a safe and comfortable mode of transportation for the kids. Here are some reasons why you should contact Divine Charter and hire a shuttle bus in Phoenix AZ:
Cost-effective:
A cheap mini bus rental is a cost-effective option, especially if you have a large group of kids. It eliminates the need for parents to drive their kids to the camp, saving them time and money on gas.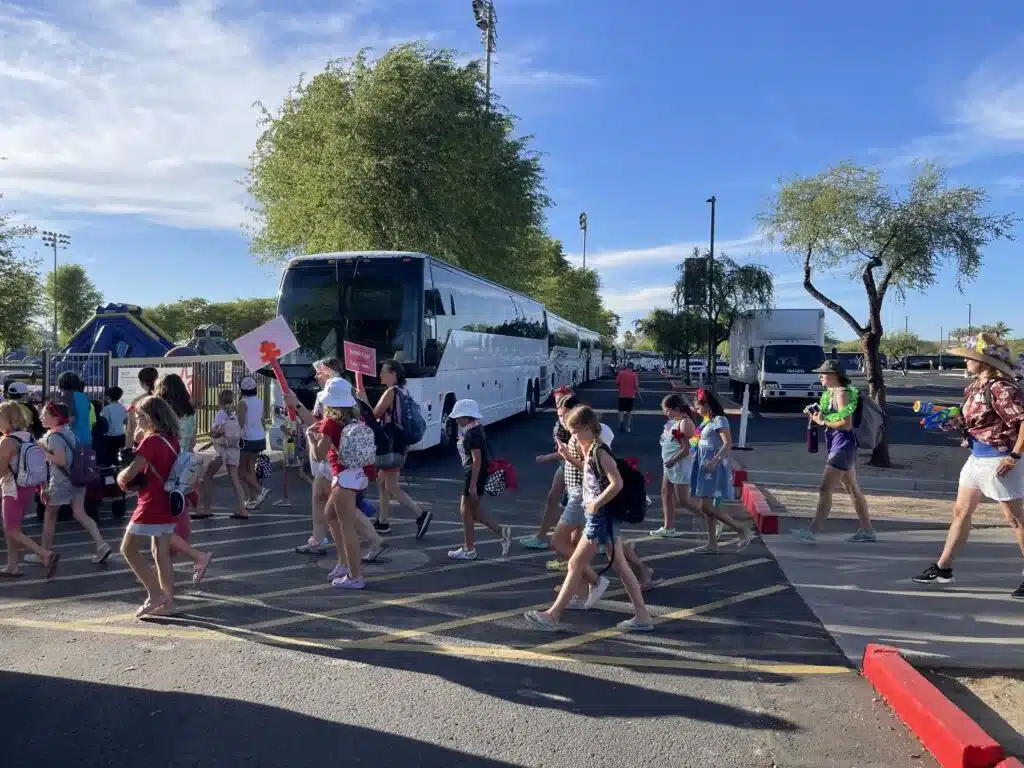 Safe and Reliable:
Safety is always a top priority when it comes to transporting children. By hiring a shuttle bus, you can ensure that the kids reach their destination safely and on time. Plus, you can trust that the driver is a professional who has undergone extensive training when you book with Divine Charter.
Comfortable and Convenient:
Mini buses are designed to provide maximum comfort and convenience for passengers. They are spacious, air-conditioned, and equipped with comfortable seating. This ensures that the kids arrive at the camp fresh and ready to start their day!
Eco-friendly:
By hiring a mini bus rental with Divine Charter, you can also reduce your carbon footprint. A single shuttle bus can transport many kids, eliminating the need for multiple cars on the road.
Hassle-free:
Hiring a cheap mini bus rental in Phoenix eliminates the hassle of coordinating multiple vehicles and drivers. Divine Charter bus rental company takes care of all the logistics, including picking up and dropping off the kids at designated locations.
In conclusion, a cheap mini bus rental in Phoenix is an excellent option for Arizona summer camps! It is cost-effective, safe, reliable, comfortable, eco-friendly, and hassle-free. By choosing Divine Charter, you can ensure that the kids have a fun and stress-free summer camp experience.