10

Apr, 2023
When planning a group trip or event, one of the most important decisions you will make is choosing the right company that provides motor coach rentals in Phoenix AZ. With so many options available in Phoenix, AZ, it can be overwhelming to know where to start. Here are some tips to help you choose the right motor coach rental company for your needs.
Consider the size of your group: Before choosing a motor coach rental company, make sure to consider the size of your group. You want to ensure that the company you choose can accommodate everyone comfortably. Divine Charter can accommodate anywhere from 6 to 56 passengers in one vehicle!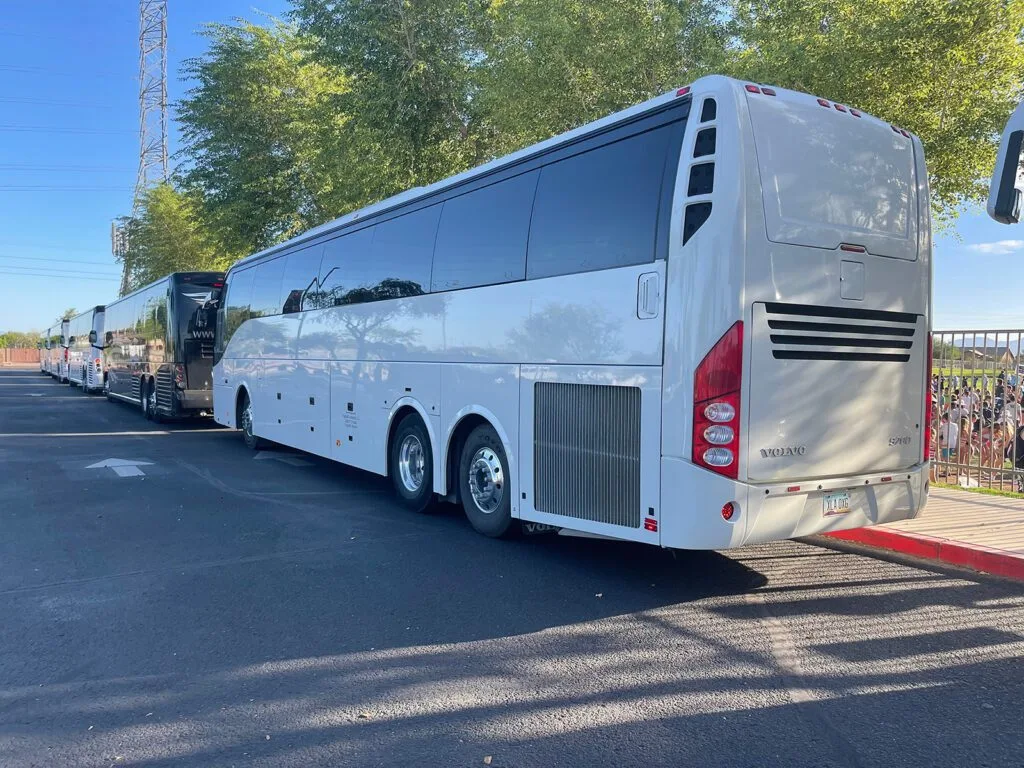 Check the company's safety record: Safety is of utmost importance when it comes to transportation. Make sure to research the safety record of any motor coach rental company you are considering. Look for a company with a strong safety record and a commitment to maintaining its fleet. Divine Charter prides itself on its safety and experience.
Look for experience: An experienced motor coach rental company will have the expertise to handle any situation that may arise. Look for a company with a proven track record of success and experience serving groups similar to yours. Divine Charter has over 60 years of experience!
Consider amenities: Depending on the length of your trip, you may want to consider amenities such as Wi-Fi, reclining seats, and entertainment systems. Make sure to inquire about the amenities available on the motor coaches when choosing a rental company.
Check for flexibility: It is important to choose a motor coach rental company that is flexible and can accommodate your specific needs. Look for a company that is willing to work with you to create a customized itinerary that meets your group's needs.
When looking for a motor coach rental or Small Bus Rental in Phoenix AZ –Divine Charter is the top choice! With a commitment to safety and exceptional customer service, we offer a variety of vehicles to accommodate groups of all sizes. Contact us today to learn more about our rental options and to start planning your next group trip or event.