10

Jul, 2023
Navigating the extensive transportation maze can be challenging, but at Divine Charter, we aim to make your journey smooth and stress-free. Whether you're planning a family trip, a corporate outing, or a special event, our exceptional Bus Rentals in Phoenix offers the most refined, reliable, and cost-effective solution. Call us to get started on your free estimate (602) 932-8850.
Let's delve deeper into why Divine Charter is the best solution for you and your group!
1. Unmatched Comfort and Luxury: At Divine Charter, our fleet of immaculate bus rentals Phoenix are equipped with the latest amenities. We create an experience that goes above and beyond the ordinary, catering to all your travel needs!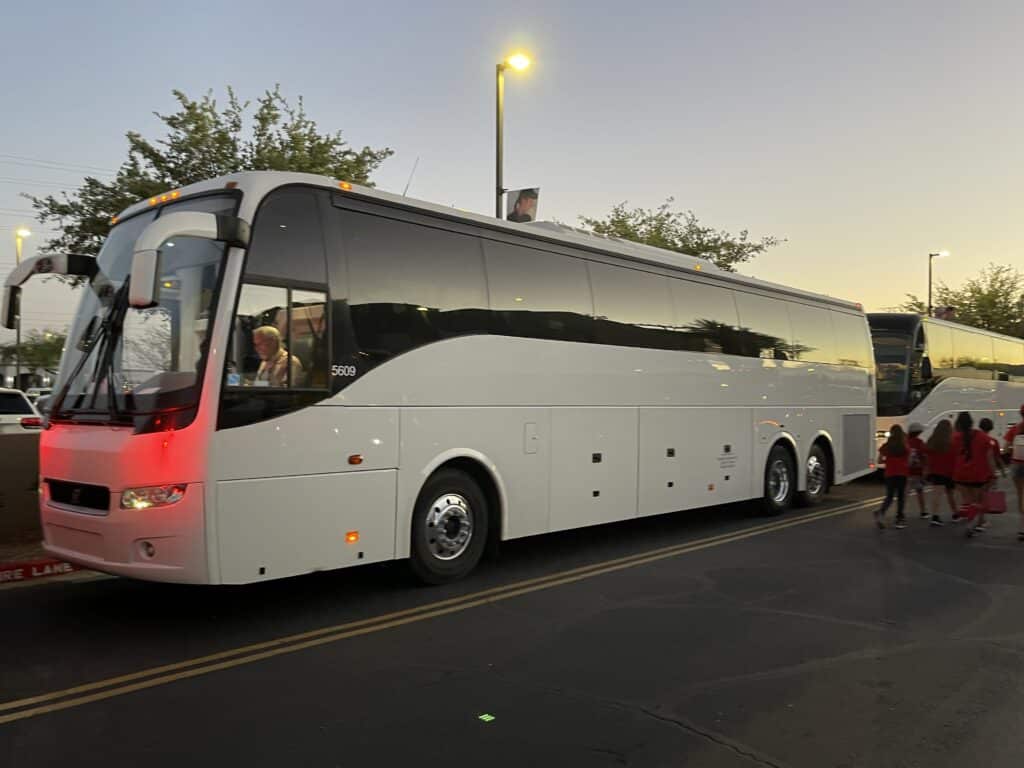 2.Professional Drivers: Finding a bus rental in Phoenix has never been this effortless. Our team of skilled and friendly professional drivers ensure top-notch service! Highly trained, all of our drivers deliver excellence, with your safety and comfort as the #1 priority.
3. Flexible and Customizable Service: At Divine Charter, we understand that each trip is unique. That's why, we offer flexible packages, tailoring our services to your specific needs. Our commitment to customer satisfaction makes us the best solution for bus rentals Phoenix.
4. Competitive Pricing: At Divine Charter, we believe that luxury shouldn't compromise affordability. Our competitive pricing allows any size group to afford a bus rental Phoenix. Whether you need one bus or many, we have the most competitive pricing on bus rentals Phoenix offers.
Our team at Divine Charter Bus Rentlas Phoenix provides the perfect blend of luxury, safety, flexibility, and affordability. Choosing Divine Charter Bus Rentals Phoenix AZ guarantees not just a trip, but a memorable journey with your group! Embark on your next adventure with Divine Charter Bus Rentals Phoenix – the best solution for a private bus rental in Phoenix. Call us to get started on your free estimate (602) 932-8850.