10

Oct, 2023
When it comes to organizing cross-country meets in Salt Lake City, Divine Charter has you covered with their top-notch Charter Bus Service. With a strong reputation as the leading Salt Lake City Charter Bus Company, Divine Charter offers full-size bus rentals that are perfect for accommodating your team's needs.
Spacious Bus Rentals for Cross Country meets:
Divine Charter is all about comfort, and their full-size charter buses exemplify this commitment. These spacious buses are designed to provide ample legroom and comfortable seating for your athletes. Say goodbye to cramped vans and shuttles; Divine Charter's full-size buses ensure that your team travels in style and comfort!
Reliable and Punctual Bus Rentals in Salt Lake City:
When it comes to cross-country meets, timing is crucial. Divine Charter takes pride in its punctuality. Their experienced drivers are well-versed in navigating Salt Lake City's roads, ensuring that your team arrives at the meet location on time, every time. You can count on Divine Charter to keep your meet schedule running smoothly.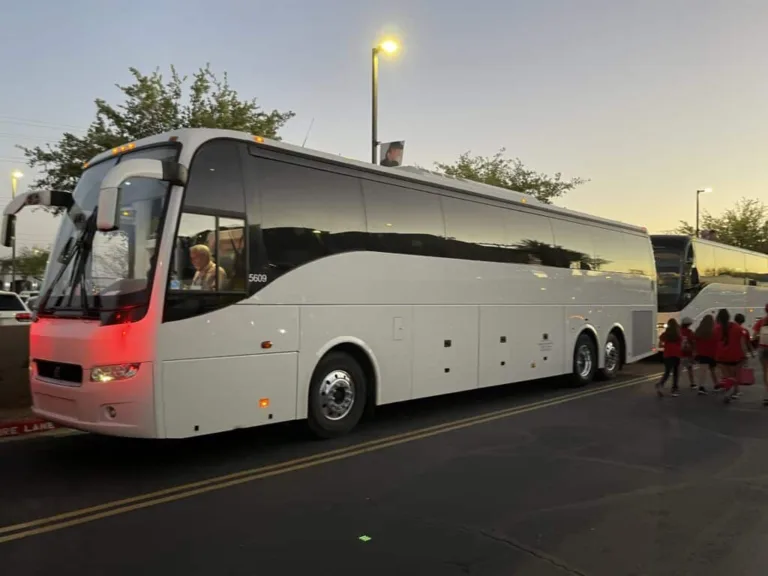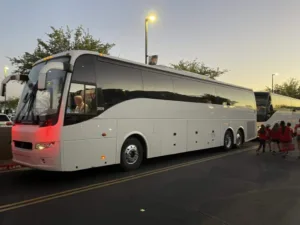 Safety First:
Safety is Divine Charter's top priority. Our charter buses are equipped with modern safety features, and our drivers undergo rigorous training to guarantee a safe journey. You can trust Divine Charter to prioritize the well-being of your athletes while on the road.
Easy Booking for Bus Rentals in Salt Lake City:
Booking a full-size charter bus with Divine Charter is easy! Our user-friendly online booking form, allows you to request a quote and make reservations with ease. Divine Charter's customer support team is also available to assist you with any inquiries or special requests you may have. Call us 24/7 at (800) 383-1430.
 With comfort, reliability, and safety at the forefront, your team will enjoy a stress-free and enjoyable journey. To learn more about our Charter Bus Service in Salt Lake City, UT, and to book your next trip, contact us today!