26

Oct, 2023
Thanksgiving Getaway in Phoenix with Large Vacation Bus Rentals!
Are you planning a wonderful Thanksgiving getaway in Phoenix, Arizona? Divine Charter is your one-stop shop for Vacation Bus Rentals in Phoenix, AZ. We have a full fleet of charter bus rentals to move large groups around town. Whether it's for a family reunion or a Friendsgiving adventure, Divine Charter is here to get you around for your Thanksgiving getaway in Phoenix!
Divine Charter is ready to turn your Thanksgiving vacation in Phoenix into an amazing experience by introducing our luxury tour bus rental services. Whether you're traveling with family, friends, or a large group, our full-size charter buses are tailored to meet your needs.
Why Choose Divine Charter Bus Rentals for your Thanksgiving getaway? 
We provide more than just transportation; we provide an experience. Our charter bus rentals are outfitted with modern conveniences, assuring an awesome ride this Thanksgiving. Enjoy onboard entertainment systems, restrooms, climate control, and plush upholstery making the journey as delightful as the destination.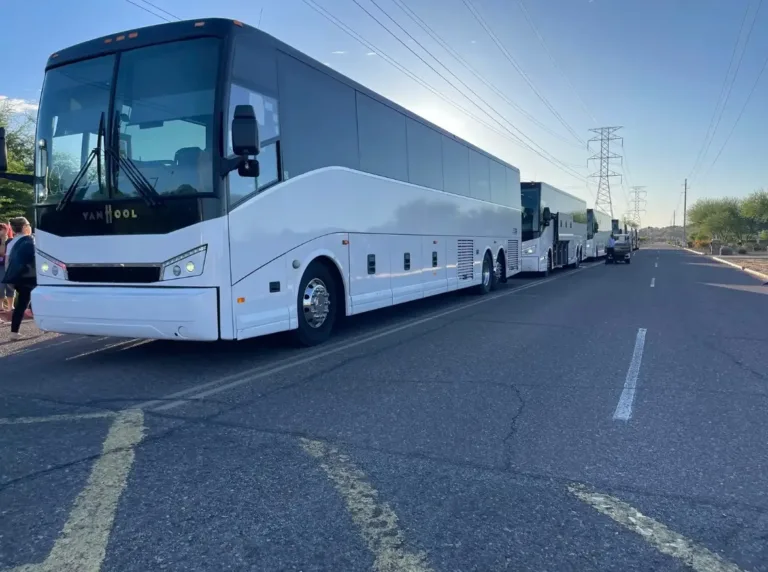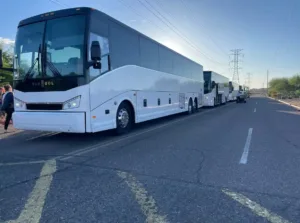 Our drivers ensure a secure and stress-free ride, letting you relax and enjoy the view on your route to your Thanksgiving destination. Say goodbye to the hassle of organizing several vehicles and say hello to the comfort of Luxury Tour Bus Rental Services this Thanksgiving! 
When you hire Divine Charter Bus Rentals, you're not just renting a bus; you're investing in an unforgettable Thanksgiving experience. Explore the breathtaking beauty of Phoenix and its surroundings while relaxing in the comfort and luxury of our full-size charter buses.
Don't pass up the opportunity to make your Phoenix Thanksgiving getaway an unforgettable experience this year! Visit our website at https://divinebuses.com/ to learn more about our vacation bus rental services and book your luxury tour bus. The ride itself becomes an added element of your Thanksgiving celebration! 
Let's start planning your private charter bus rental today, call our team at Divine Charter (602) 932-8850. We wish you a happy holiday season! We look forward to driving you and your group around Phoenix this Thanksgiving!