7

Jun, 2023
The Top Annual Events in Arizona to Visit – Rent Charter Buses, Shuttles, or Vans!
Arizona is a state renowned for its vibrant culture, breathtaking landscapes, and a plethora of exciting events that attract visitors from all over the world. If you're planning a trip to Arizona and looking for the best way to explore its annual events, chartering a bus, shuttle, or van is a fantastic option!
With the convenience and comfort a charter bus rental provides, you can sit back, relax, and fully immerse yourself in the festivities. Whether you're traveling from Salt Lake City, UT, or within Arizona itself, Divine Charter Buses, Shuttles, or Vans ensures a memorable experience!
One of the must-visit events in Arizona is the Tucson Gem, Mineral & Fossil Showcase, held annually in Tucson. It's the largest gem and mineral show in the world, attracting enthusiasts and collectors from every corner of the globe. With a charter bus or van, you can easily navigate between the various showcase venues and explore the dazzling array of gemstones, minerals, and fossils.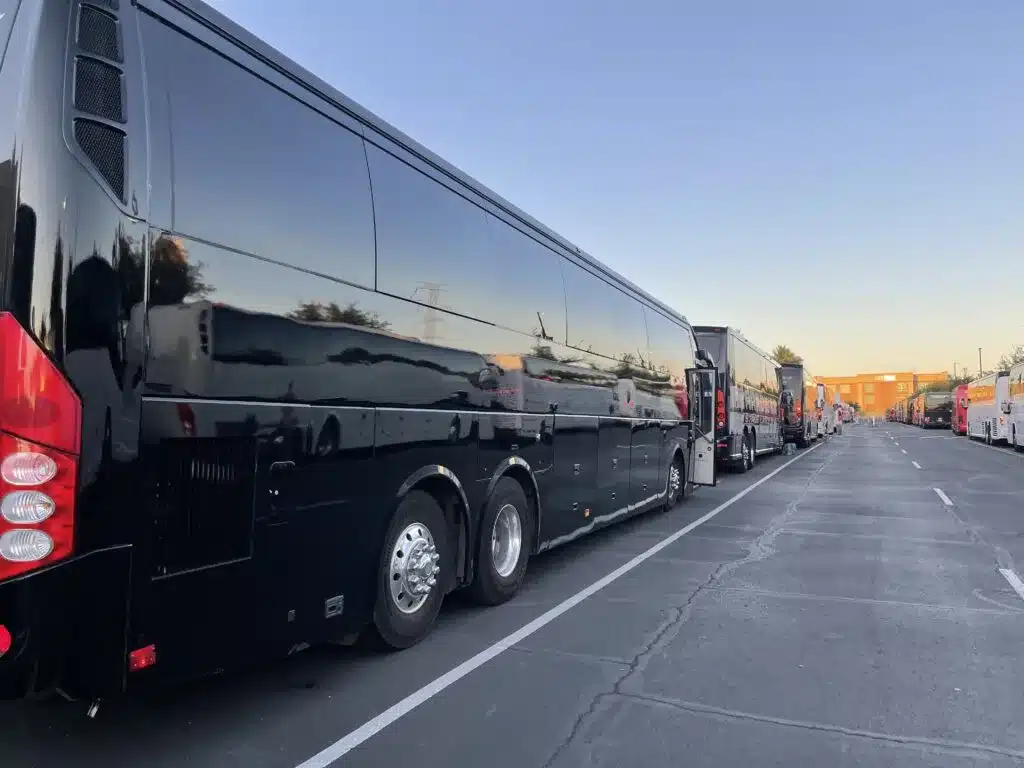 For music lovers, the Phoenix Lights Festival in Phoenix is a must-attend event. This two-day electronic dance music festival features renowned artists and mesmerizing light displays. Arriving in a comfortable shuttle or bus allows you to fully enjoy the music and dance the night away without worrying about transportation. Call Divine Charter to reserve your bus or shuttle in advance (800) 383-1430.
Another event worth experiencing is the Scottsdale Culinary Festival, held in the picturesque city of Scottsdale. With a charter bus or van, you can indulge in the culinary delights offered by local restaurants, attend cooking demonstrations, and sample delectable food and beverages.
Mention of Arizona's annual events would not be complete without the Arizona State Fair in Phoenix! This iconic event showcases thrilling rides, live performances, mouthwatering food, and exciting exhibitions. Chartering a shuttle or Mini Tourist Bus For Rent in Phoenix AZ ensures hassle-free transportation for your group, allowing everyone to enjoy the fair to the fullest. Call Divine Charter to reserve your bus or shuttle in advance (800) 383-1430.
Gather your friends, plan your trip with Divine Charter bus rentals, and get ready to embark on an Arizona adventure like no other! You may also explore all the wonderful Arizona events today at https://www.visitarizona.com/events/.