21

Mar, 2023
Why a Mini Bus Charter in Phoenix is Perfect for Arizona Summer Camps?
When it comes to organizing summer camps in Arizona, transportation is one of the most important aspects to consider. Getting your campers to and from their destination safely and efficiently is crucial, which is why you should consider a mini charter bus in Phoenix AZ from Divine Charter.
A mini charter bus in Phoenix is a great option for summer camps because it allows you to transport a group of people in a comfortable and affordable way. These buses come equipped with air conditioning, comfortable seating, and other amenities to ensure that your campers have a comfortable and enjoyable ride.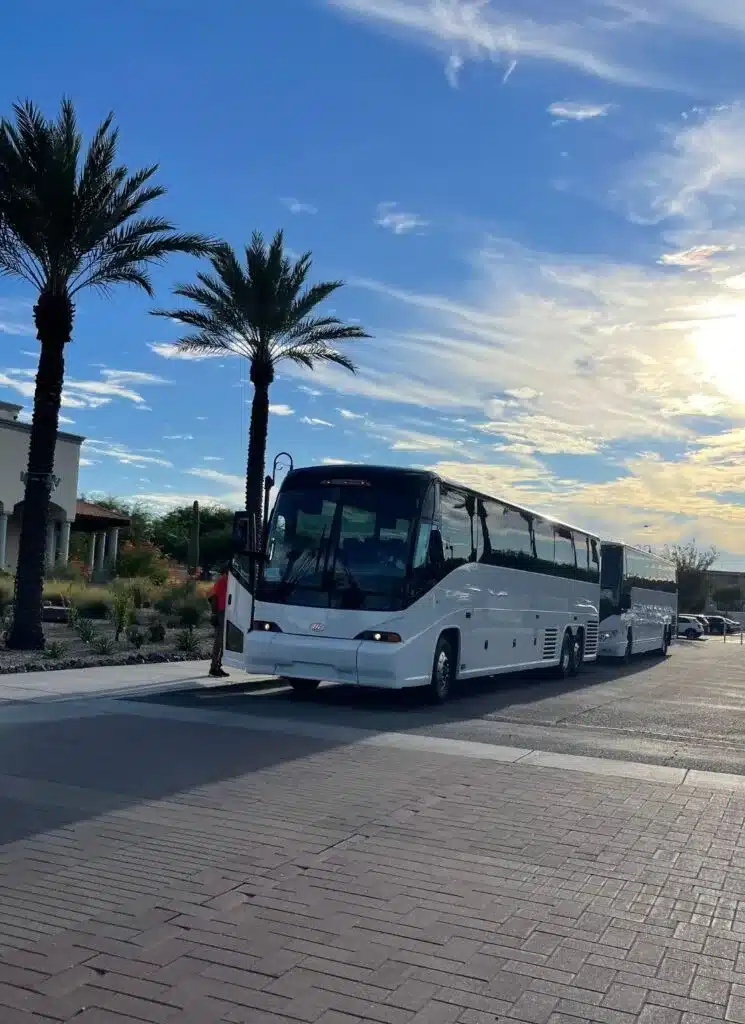 One of the key benefits of booking a bus charter in Phoenix with Divine Charter is its flexibility. You can customize your trip according to your needs and schedule. Whether you need to make stops along the way or want to take a scenic route, a mini bus charter allows you to do so. This level of customization is particularly important for summer camps as it enables you to plan your activities and transport your campers in the most efficient way possible.
Another great benefit of a mini bus charter in Phoenix is its cost-effectiveness. These buses are more affordable than larger buses and are perfect for smaller groups! This makes them ideal for summer camps that have a limited budget but still want to provide their campers with a safe and comfortable transportation option.
Lastly, a mini bus charter in Phoenix provides you with a professional and reliable transportation service. Divine Charter buses are operated by experienced drivers who are familiar with the local roads and traffic conditions. This ensures that your campers arrive at their destination safely and on time, giving you peace of mind and allowing you to focus on other aspects of your summer camp. In summary, a mini bus charter in Phoenix is an excellent transportation option for summer camps! It offers flexibility, cost-effectiveness, and reliability, making it the perfect choice for your next summer camp adventure. If you're looking for a shuttle bus rental in Phoenix AZ, be sure to consider a mini bus charter from Divine Charter for the ultimate transportation solution. Contact Divine Charter for a free no obligation quotes and starts planning your summer camp trip in Arizona!