7

Jun, 2023
If you're planning a group outing or an exciting trip to Salt Lake City, chartering a bus is an excellent way to explore Utah! Salt Lake City Charter Bus Rentals are hassle-free with Divine Charter. You can easily explore the city's stunning landscapes, historical sites, and cultural attractions. Divine Charter books multi-bus rentals in Salt Lake City for single-day use or multi-day trips. Contact Divine Charter in Salt Lake City for a free no obligation quote (801) 762-8810.
To help you make the most of your Charter Bus Rental in Salt Lake City, we've curated a list of the top routes that are guaranteed to offer unforgettable experiences!
Scenic Route: Big Cottonwood Canyon
Embark on a breathtaking journey through Big Cottonwood Canyon, located just 12 miles southeast of downtown Salt Lake City. As you wind through this picturesque canyon, you'll be surrounded by majestic mountain peaks, dense forests, and stunning waterfalls. Capture the beauty of the rugged terrain and make stops at popular hiking trails, such as Lake Blanche or Donut Falls. Learn more about Big Cottonwood Canyon here.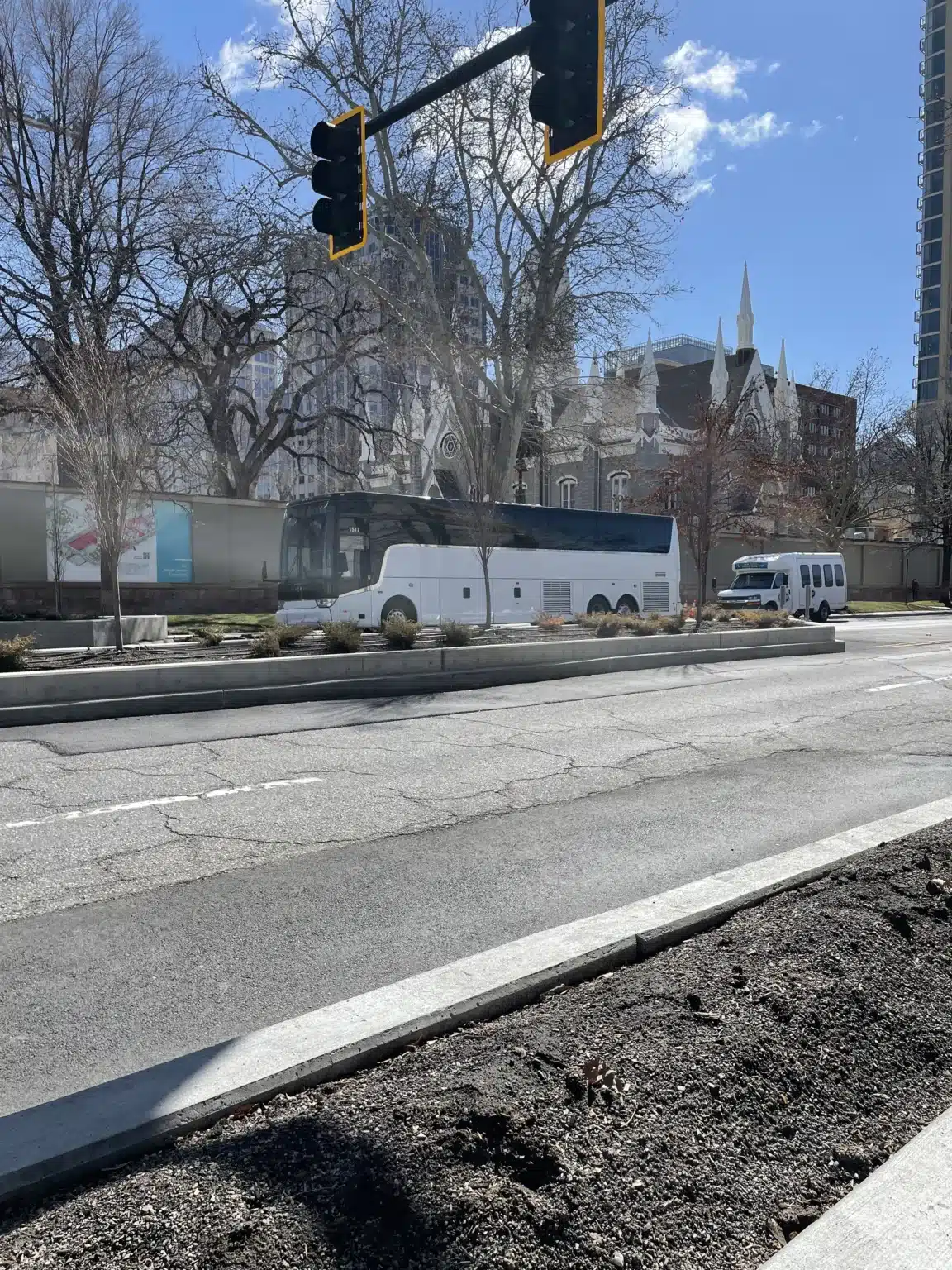 Historical Route: Temple Square and Utah State Capitol
Immerse yourself in Salt Lake City's rich history by visiting Temple Square and the Utah State Capitol. Explore the beautiful grounds of Temple Square, home to the famous Salt Lake Temple and various historical buildings. Then, head to the Utah State Capitol, where you can marvel at the grand architecture, learn about the state's heritage, and enjoy panoramic views of the city.
Cultural Route: The Leonardo and Red Butte Garden
For an enriching cultural experience, visit The Leonardo, a renowned science and art museum. Engage with interactive exhibits, learn about Leonardo da Vinci's inventions, and explore the intersection of science, technology, and creativity. Afterward, take a relaxing stroll through the beautiful Red Butte Garden, featuring botanical gardens, scenic trails, and stunning vistas of the city.
So gather your group, and book a charter bus or 10 from Divine Charter in Salt Lake City! Embark on an unforgettable adventure! Call Divine Charter's office for a free no obligation quote today (801) 762-8810 or book online here.