22

Jun, 2023
Are you planning a group trip in Phoenix and wondering about the best transportation option? Look no further than Divine Charter Bus Tour Rental! Charter bus tour rentals provide a convenient and comfortable way to travel with friends, family, or colleagues. And when it comes to the best charter tour buses in Phoenix, AZ, you'll find Divine Charter is the most affordable and professional group in the Phoenix area!
One of the top reasons to book a charter bus tour rental is the sheer convenience for large groups. Instead of worrying about carpooling, multiple vehicles, or navigating unfamiliar roads, you can relax and enjoy the sights. Leave the driving to the professionals at Divine Charter Phoenix Bus Rentals! With a full team of professional and experienced drivers that know the roads of Phoenix, you can sit back, relax, enjoy the views, and leave the driving to Divine Charter Bus Rentals Phoenix!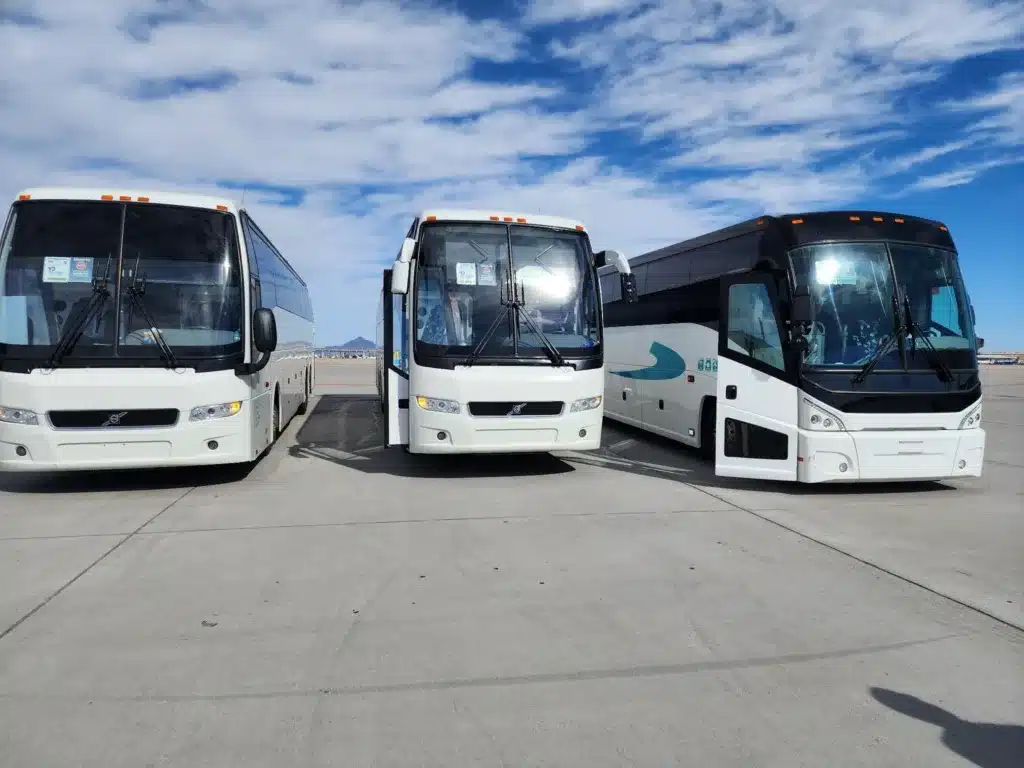 Divine Charter bus rentals are well known for their comfort. Their Charter Bus Tour Rentals are designed to accommodate large groups with ample legroom, reclining seats, and climate control. Whether embarking on a short-day trip or a multi-day adventure, charter bus rentals provide a comfortable and enjoyable travel experience.
Another advantage of Divine Charter bus tour rentals in Phoenix is their affordability. When compared to individual car rentals or airfare, charter buses prove to be a more economical option, especially for larger groups. You can split the cost among the passengers, making it an affordable choice for everyone.
Divine Charter bus rentals offer flexibility with itinerary customization. You can plan your trip how you want!
You and your group can visit multiple destinations and attractions around Phoenix without worrying about parking or coordinating different modes of transportation. Let Divine Charter Bus Rentals Phoenix help plan your trip today – you can call the office 24/7 at (800) 383-1430 or get a free quote for your Phoenix charter tour bus rental online here If you're looking for the best way to travel with a group in Phoenix, booking a charter bus rental is an excellent choice! With Divine Charter, one of the Best Charter Bus Rental Companies in Phoenix AZ, you'll experience convenience, comfort, cost-effectiveness, and flexibility all in one package. Book a charter bus rental for your next tour in Phoenix with Divine Charter! Call Divine Charter 24/7 at (800) 383-1430 or get a free quote for your Phoenix charter tour bus rental online here.