22

Jun, 2023
Planning a successful corporate event in Phoenix requires attention to detail and reliable transportation for large groups. One of the best ways to ensure a seamless experience for your event attendees is to book a Premier Bus Rental in Phoenix AZ. With luxurious amenities, modern interiors, and professional services, Divine Charter's Phoenix Bus Rentals will take your corporate event to the next level!
Comfort and Convenience
Corporate events that involve multiple locations mean you'll be coordinating transportation for a large group to move from point A to point B. Divine Charter Phoenix bus rentals offer a convenient solution by providing reliable transportation. Their teams of knowledgeable drivers are committed to getting your event attendees where they need to be and on time. Attendees can relax and network during the trip, enhancing the overall experience.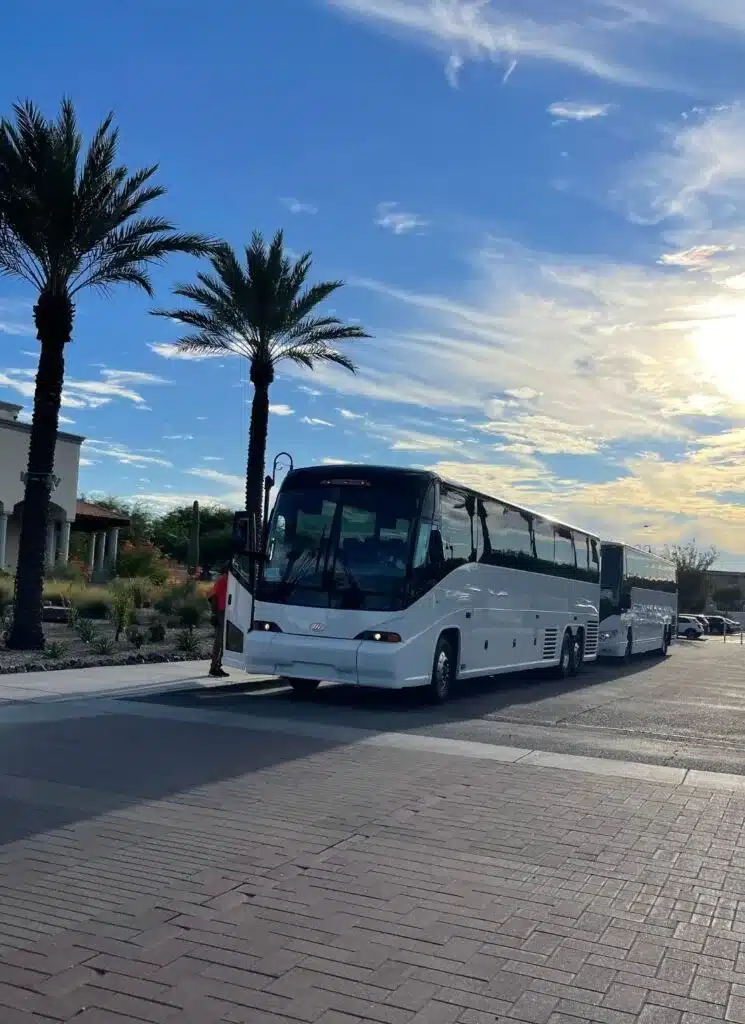 Impressive Features
Divine Charter's premier bus rentals Phoenix come equipped with impressive features that cater to the needs of corporate travelers. From high-speed Wi-Fi and power outlets, to AV systems for presentations and entertainment. Divine Charter bus rentals in Phoenix offer a range of amenities to enhance productivity and engagement for your corporate event in Phoenix.
Professional Services
When you choose Divine Charter, a reputable bus rental company in Phoenix, you gain access to professional services that prioritize making your event a success. Experienced chauffeurs ensure timely arrivals and departures. The team at Divine Charter Bus Rentals Phoenix eliminates any stress about transportation logistics for your corporate event.
Cost-Effective Solution
Contrary to popular belief, charter bus rentals in Phoenix are a cost-effective option for corporate events. Bus rentals for corporate events eliminate the need for individual transportation arrangements. Ultimately, renting a bus for your event saves money on fuel, parking fees, and multiple rental cars. By consolidating transportation costs, you can allocate your budget to other aspects of your event.
Elevate your corporate Event Phoenix by opting for premier bus rentals with Divine Charter Bus Phoenix! With professional services and cost-effective solutions, Divine Charter Phoenix bus rentals are a smart choice for making your corporate event a success! Call (602) 932-8850 to get a free quote and start planning your bus rental in Phoenix, AZ or get a quote for your Phoenix charter bus rental online here.